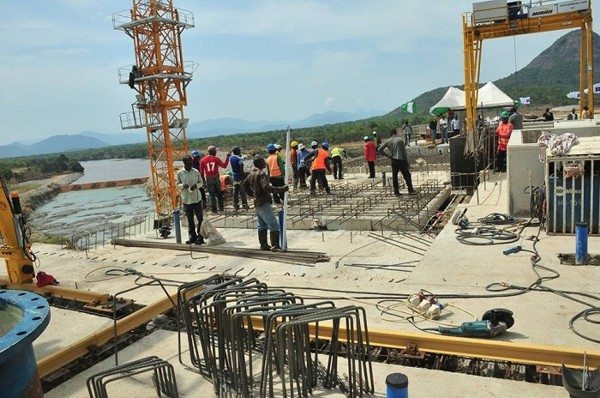 Electricity shortages in Nigeria could be a thing of the past following plans to construct an independent power scheme regarded one of its kind. Equity funders in collaboration with 20 international banks have committed US$900m towards the Azura Power construction  Project in Nigeria.The 450MW gas-fired open-cycle power plant will be hosted in Edo State.
The boost comes after the power plant scheme attain financial close and is now ready for construction in electricity-starved Nigeria. The scheme reached its financial close on the 28 December, 2015 after a 4 year period of development.
According to the scheme's co-developer, Aldwych International, a London based social and economic development company, Azura-Edo is Nigeria's first true privately developed, greenfield, limited recourse project-financed independent power plant and that it will be a template for similar projects in the country.
Aldwych oversees the project as the construction manager via its wholly owned subsidiary Aldwych Azura Operations Limited.
Julius Berger Nigeria in a joint venture with Siemens are responsible for the construction of the power plant. The project is expected to be operational in 2018.
Nigeria is known to be a major oil and gas exporter in Africa, but millions of its citizens about 93 million do not have access to electricity.
On completion, the power plant will burn Nigeria's natural gas, of which many billions of cubic feet are now routinely flared off as waste an indication that the country's power infrastructure is in sore need of rejuvenation.
Construction works on the plant actually began in October 2014 but stalled when then-president Goodluck Jonathan refused lenders' requests for the government to waive sovereign immunity concerning project risk. That request has already been granted by the sitting President, Muhammadu Buhari, in 2015.
The plant will be constructed on the outskirts of Benin City, near the country's biggest gas distribution pipeline, on a site accessible to the country's high voltage transmission network.
The plant will also sell its power to the Nigerian Bulk Electricity Trading, as well as burn gas supplied under a long term agreement by Nigerian oil company, Seplat.
According to the Nigerian National Petroleum Corporation statistics issued in 2014, Nigeria's oil and gas firms flared nearly 290 billion standard cubic feet of gas, more than 11% of the total gas produced in the country that year.
Other debt financial parties include the International Finance Corporation (part of the World Bank), Rand Merchant Bank, Standard Chartered Bank, First City Monument Bank, Siemens Bank, Standard Bank, FMO, KfW, DEG, Proparco, ICF Debt Pool, Swedfund, CDC, OPIC and Emerging Africa Infrastructure Fund.
The project company, Azura Power West Africa Limited, is owned by 97.5% Azura-Edo Limited and 2.5% by Edo State Government, which in turn is owned 50% by Amaya Capital together with American Capital Energy & Infrastructure, 30% by Africa Infrastructure Investment Fund 2 Power Holdings, 14% by Aldwych together with the Pan-African Infrastructure Development Fund (PAIDF) 2, and 6% by ARM-Harith Infrastructure Fund.