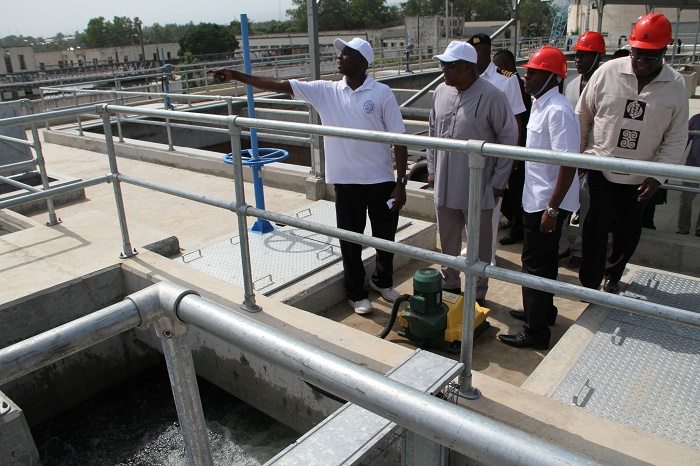 The Banda District in Ghana has inaugurated the Sabie Water Supply System. Local communities have been urged to ensure a clean environment to prevent contamination of the water sources.
Prior to the inauguration, Brong-Ahafo Regional Chief Engineer of the Community Water and Sanitation Agency (CWSA), Mr Sampson Atakora, addressed the community on the need to ensure a good sanitation and environment.
The water supply deal had been signed under a financial agreement between the Agence Francaise de Development (AFD) of France and the Government of Ghana for the Sanitation Project and the implementation of the Peri-Urban Rural and Small Town Water Supply covering a number of developmental areas.
However, the project includes the construction of the institutional latrines, drilling of boreholes fitted with hand-pumps, construction of 'sanimarts', training of latrine artisans, hygiene education, mechanized water systems and sanitation promotion in communities and schools.
Presently, 15 systems have already been constructed under the project including two 59-KVA transformers with associated electrical works, 2km of transmission lines, 1.8km distribution lines, 7 stand-pipes and 2 mechanized boreholes.
While CWSA facilitates various components of the project, Banda District Assembly is the project implementer, and to ensure effective management systems, 9 Sabie-based members form the Water and Sanitation Management team have been appointed and are currently undergoing necessary training to enable them fulfill their duties sufficiently.
All the project stakeholders and the CWSA are urged to deliver their service adequately while the Water Shortage Management Team (WSMT) is called upon to manage the water systems effectively for the benefit of the people of Ghana.
Ghana's drinking water supply and sanitation sector faces quite a number of challenges, including intermittent supply, high water losses, low water pressure and very limited access to sanitation. However, only 13% of Ghanaians have access to improved sanitation while 80% of them have access to simply safe water.
Nevertheless, through the creation of an autonomous regulatory agency, introduction of private sector participation, decentralization of the rural supply to 138 districts and increased community participation in the management of rural water systems, the sector has greatly improve.