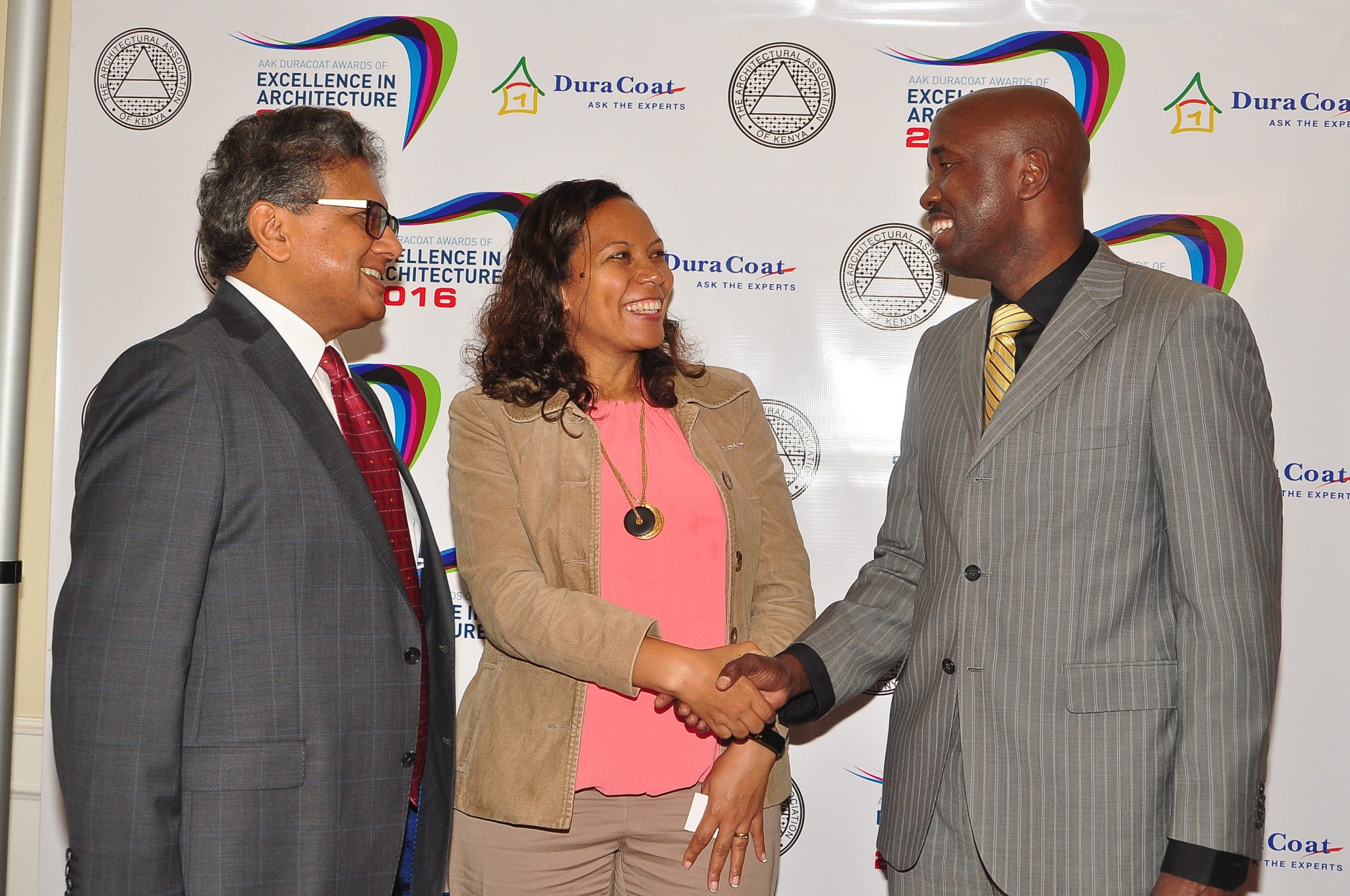 Leading paint manufacturer Basco Paints, has renewed its sponsorship of the AAK Duracoat Awards of Excellence for architects for a new six year term.
The awards held in partnership with the Architectural Association of Kenya (AAK) were first celebrated in the year 2006.
Subsequently they are held every two years and recognize exceptional architects practicing in Kenya.
The sponsorship worth Kshs 5,500,000/= will ensure the awards continue to be organized until the year 2020.
Speaking during the unveiling of the awards, Mr. Kamlesh Shah, Basco Paints Managing Director said
that Basco Paints under the flagship brand Duracoat were keen to support initiatives in the built
environment. He also added that, "The Duracoat brand promise is; Ask the experts, and the awards
highlight some of the expert architects present in Kenya."
He also noted that on the 10th year of hosting the awards, he believed that the awards help to add an additional competitive dynamic into the architectural field and encourage the consultants to push themselves to the limit.
Architect Gad Opiyo the Chairman of AAK Architects Chapter, on his part appreciated the role played
by Basco Paints in supporting the body in various ways over the years. He reiterated that the role of the
AAK as a professional body was to provide a front for architects and reinforce positive values that
enhance the profession.
He specifically noted that research shows that professionals belonging to a registered professional body tended to perform better than those who were not registered.
He noted that architects will be competing in 10 broad categories: Best Residential Building Project,
Best Commercial Building Project, Best Urban Design / Town Planning Project, Best Hospitality
Industry Project and Best Cultural Building Project – (Art Gallery, Museums, Religious Buildings etc).
Other categories include: Best Health Centre / Hospital Project, Best Educational Institution Project,
Best Landscaping Project, Best Building Transformation/ Renovation and Best Concept / Ongoing
Project.
A jury of renowned International Architects will be selecting the winners prior to the awards ceremony
which will be held at a Gala Dinner on February 18th at the Hotel Intercontinental. Entries for the awards which have been open for submission since November 2015 will be closed on February 11th 2016.