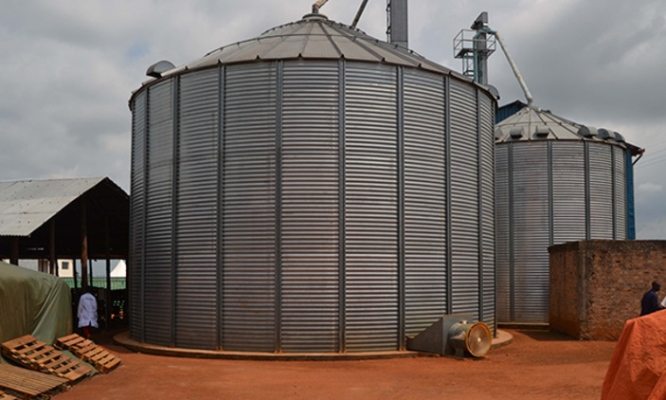 Uganda has began constructing grain silos countrywide to help in the maintaining of good grain standards, the Grain Council of Uganda has announced. The project is supported by Trade Mark East Africa.
The Executive Director of the grain council of Uganda, Wilfred Tembo confirmed the news and said that the silos will be able to cater for approximately 200,000 kg of grain and is intended to serve close to 10, 000 farmers .
He said this during the launch of one of the silos in Namunkekera, Nakaseke districts.
"We are aiming at serving 10,000 small holder farmers. Currently we stand at 6000 farmers in three groups, Kalagala, Nakaseke and processors association," said Tembo.
This important initiative will be carried out by the Grain Council of Uganda in a joint venture with Grain Bulk handlers, a Kenya based company.
Mr. Tembo further explained that a regional grain hub is a concentration of producers and processors of grain and other service providers within the value chain for the grain and in the near future, they plan to link such facilities to the National Network of Warehouse Receipt system Authority, so that when farmers deposit their grains, they receive a receipt that can be presented to a financial institution as collateral to get credit.
Among the 28 hubs that are yet to be constructed, Kapeeka regional grain hub is just one of them across the country that the grain council is developing. Of these, six will be constructed this year.
By the end of the year, the council should have constructed silos in Lwengo-Rakai area, Kasese-Lubirizi, Masindi-Kiryandongo, Gulu and Nyoya.
The grain hubs are anticipated to offer services like cleaning, drying and storage of grains among others.