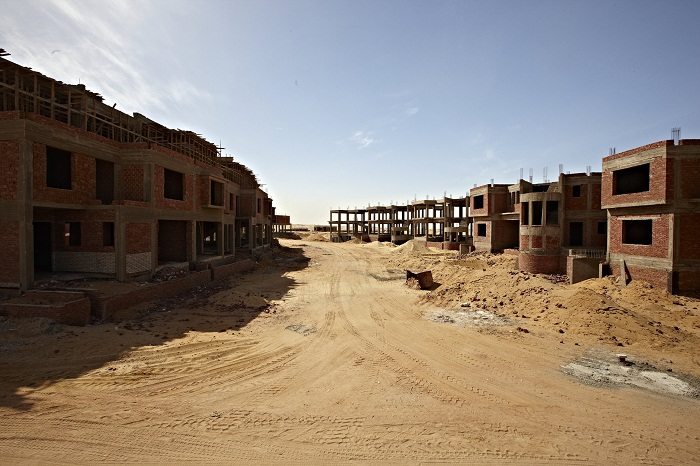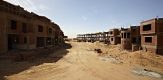 As Egypt's eyes towards curbing the housing shortage that is currently facing its growing population, the ministry of housing through the New Urban Communities Authority (NUCA), has started assigning new housing units to contractors to start implementing the "Tahya Masr social housing project".
The housing projects that were early on launched by Egyptian President Abdel Fattah Al-Sisi in Febuary are set to be implemented by the contractors that will be chosen by Urban Communities Authority.
The Tahya Masr (Long Live Egypt) is a donation based fund that was launched by the president in June 2014. Several businessmen and banks made notable donations.
The main purpose of the fund is to assist establishing services and development projects including financing micro-enterprises, infrastructure projects, small projects for the youth demographic, the development of the informal housing sector, the reduction in the number of homeless and street children, and other projects
contributing to support the economic and social situation of the country.
According to Sisi the government will pump more funds to ensure that the project is implemented and the funds will accumulate by the end of the year 2016.
According to NUCA officials they will be assigning 46,948 units in 10 new cities, state-owned news agency MENA reported. Around 91,536 units will be constructed in 6th of October city while 22,620 will be constructed in 10th of Ramadan City. Over 7,584 units will be constructed in 15th of May City. The remaining units will be constructed in New Cairo and Al-Shorouk City.
Al-Sisi met with Minister of Housing Mostafa Madbouly earlier in February and agreed to construct more units in the social housing projects.
Madbouly previously announced about 101,000 units of the Social Housing Programme were completed and the remaining 155,000 units are under construction and will be finalized by the end of 2016.