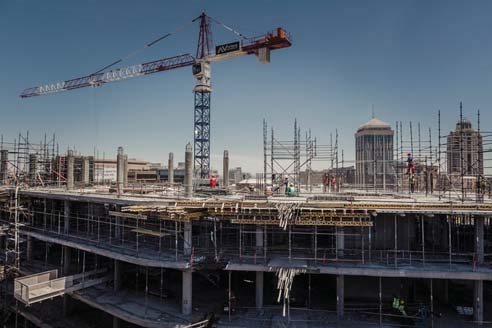 The South African government is planning to review the laws governing construction companies in South Africa  to trim down on cases of rampart collusion. This is according to Public Works Minister Thulas Nxesi who spoke before parliaments portfolio committee on public works on Tuesday.
Mr. Nxesi, who was accompanied by officials from the Construction Industry Developent Board (CIDB), said the current punishment outlined for those construction companies found to have violated the CIDB code of conduct with regard to collusion is too lenient. . Companies that are found guilty of violating the CIBD code of conduct pay a fine not exceeding R100, 000, with one MP terming it "pocket money" for big construction companies.
In Addition to the fine, the companies are also prohibited from participating in works in the public sector. Acting CIDB chief executive Hlengiwe Khumalo also speaking before the committee said that following the Competition Commission's imposing of a R1.46-billion fine on 15 construction companies who were found guility of collusive tendering in connection with the construction of stadiums for the 2010 Fifa World Cup, they had started an independent inquiry into collusion in the industry
Gobody Forensic Investigative Accounting was appointed in 2014 to carry out the investigation. In a report to CIDB, the firm recommended a formal inquiry to the companies involved. Consequently in March last year, the 15 construction companies implicated were served with notices of charges against them in accordance with the CIDB code of conduct, which bars collusive practices
Five of these companies Muray and Roberts, Aveng, Raube, Stefanutti stock Holdings and WBHO obtained a temporary interdict after lodging a court application to stop the CIDB from effecting the inquiry pending a high court review of whether the CIDB inquiry was lawful.
The companies requested the CIDB and the Nxesi's legal team to postpone the hearings so as to allow for talks steered by the South African Forum of Civil Engineering Contractors. They ministry conceded to the request despite terming it as a delay tactic.
Mr Nxesi defended this concession saying it would be too costly for the government to wage a legal battle with these companies some of who whom can afford to hire top notch legal experts and the case may run from appeal to appeal. He however said they will wait for the government's formal position before they proceed.