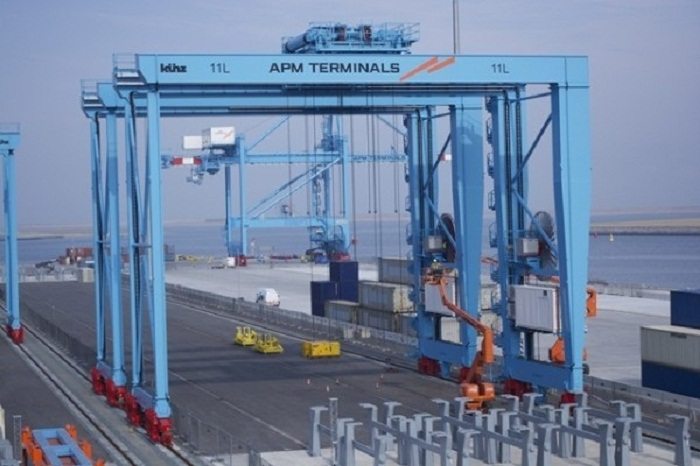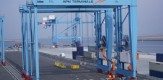 APM Terminals has announced that it will fund and construct the first ever automated terminal in Moroccan port of Tangier to serve multiple trades in the country. It will be the first automated terminal in Africa. Maersk Line is expected to be a major beneficiary of the terminal.
According to APM Terminals they are looking into bringing up a world class port terminal at the port of Tangier.
This will be a major new investment in Morocco that was agreed upon as Moroccan leader King Mohammed VI was wrapping his private visit to the Netherlands on Wednesday.
APM Terminals adds that port, which will be operational in 2019, will quadruple the company's current annual capacity in Tangier by allowing for the receipt and shipment of five million additional TEUs worth of international products to and from Africa.
They added that they are looking into starting the project in few weeks time to ensure that they complete the project within the set time frame.
The project which is expected to cost the Dutch company an approximately €758 million will allow the company – which makes known its long business history at Tangier Med 1 port – to become the operator of the Tangier Med 2 port complex in a 30-year concession, paving the way for the installment of new equipment.
"APM Terminals has been in Morocco since the creation of our first company APM Terminals Tangier in March 2005," APM Terminals CEO Kim Fejfer said in the statement. "Today's announcement shows our strong commitment to investing in trade and improving supply chains in the West Mediterranean market."
Tanger-Med port is one of the complex port in the Africa cost and is located in the Atlantic Ocean and Mediterranean seas thus making it one of the busiest port in the region and the port of Egypt.
The Dutch company APM Terminals operates in correspondence with the terminal in Tangier as an "integrated Western Mediterranean transshipment hub."