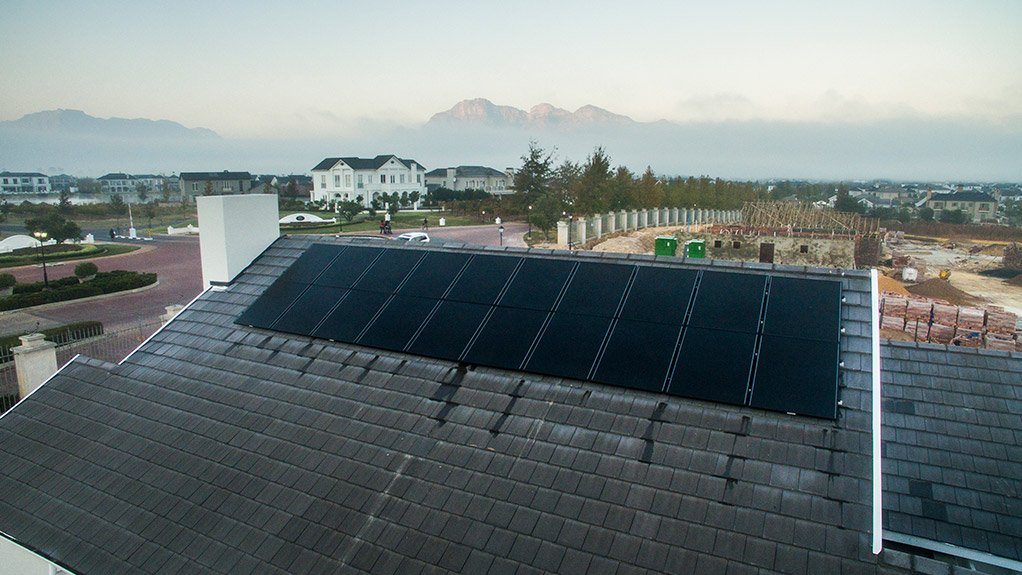 A residential energy solution in South Africa, that enables homeowners to produce and store their own electricity, has been officially launched in the market of Western Cape by Energy Partners Home Solutions, a branch of PSG.
Named the 'Icon Home Energy Hub', the solution is made up of roof-mounted solar panels with a 3.1 kWp capacity together with an inverter, which converts the direct-current electricity generated by the panels into alternating current.
The inverter is integrated with a 3.6 kWh lithium-iron phosphate battery that is able to store energy to be used during higher energy demand periods.
In fact, the full household solution also comes with a heat pump, a hot-water tank and a remote controlling system enabling the user to monitor the status of their system directly using a mobile app. However, the company has decided to use a modular deployment approach and is willing, for example to install only parts of the whole offering, depending on a homeowner's needs.
The full solution will go for US$11,700 before tax and is designed primarily for medium-sized homes with an electricity bill of above US$105 monthly.
Managing Director Alan Matthews says such households will be able to save up to 70% in monthly power bill and earn 16% in returns on their investment seven years period.
He adds that the residential offering has been developed over the last 18 months to accommodate homeowners who wish to take control of their energy in a context of supply disruption and rising tariffs.
The batteries and inverters have a five-year guarantee and are able to last for ten years, with the batteries designed for 4 000 full-discharge cycles. The panels, which are made mostly from China, have a guarantee that they will function at 80% power rate capacity for 20 years.
Energy Partners Home Solutions has accepted Western Cape delivery orders in June and will launch in Gauteng before the end of 2016. It has a demand of about 60 homes, a majority of which are located in the new upcoming estate being built in the Western Cape