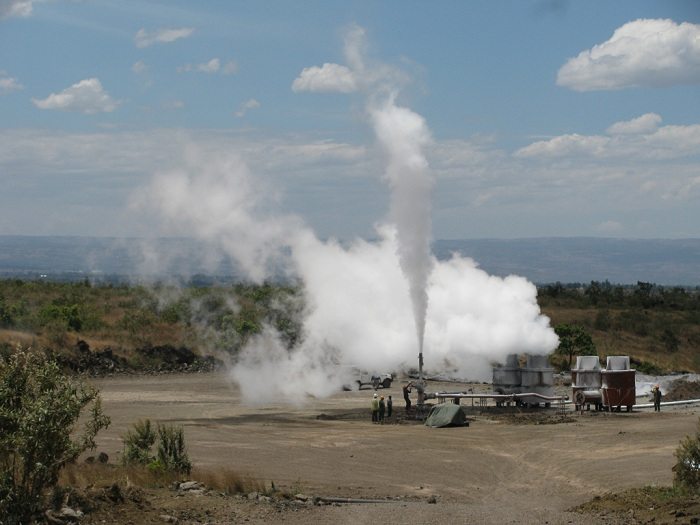 Two geothermal power projects in Kenya have received a vital boost of US$ 30m from a Clean Technology Fund that is backed by six multilateral development banks.
The concessional loan that was approved to finance the two power projects in Menengai will have the ability to produce an estimated total output of 70 megawatts (MW).
The Climate Investment Fund said the loan endorsed through its Clean Technology Fund component will tremendously assist in the expansion of Kenya's output of clean energy through projects structured as Independent Power Producers and implemented with support from the African Development Bank.
Joao Duarte Cunha, the bank's coordinator for Clean Technology Fund confirmed the reports and said that this initiative will help Kenya to reshape its future in renewable energy.
"At the moment, Kenya is demonstrating its ability to reshape its energy future by developing its vast geothermal resources through Menengai," said Mr. Duarte.
However, he pointed out that Kenya still faces some market barriers to full deployment of its renewable energy. This infusion of capital will thus serve to build investor confidence and improve bankability of these vital resources. Furthermore, the success of the independent producers can serve as a beacon for other countries looking to achieve similar green energy goals.
The Climate Investment Fund is backed by several banks like the AfDB, the Asian Development Bank, the European Bank for Reconstruction and Development, the European Investment Bank, the Inter-American Development Bank and the World Bank Group. AfDB further said that it will support and build a track record in a nascent market and help reduce the country's dependence on hydro and thermal power energy.
Geothermal energy is initially expensive to drill but it becomes more reliable over time than both hydro and thermal power since the two are prone to vagaries of weather and high international fuel prices.