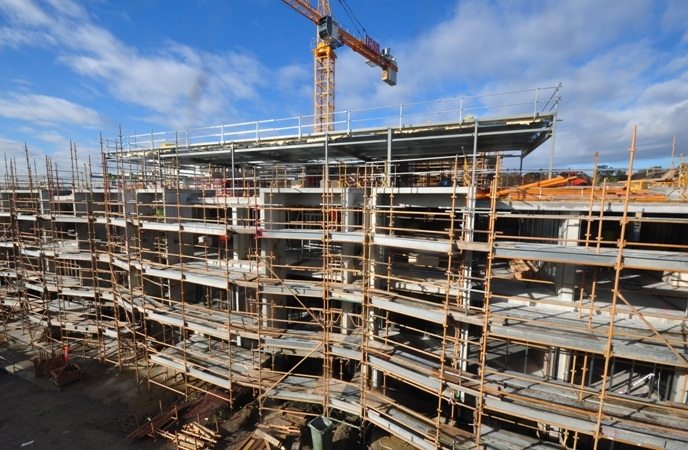 Tanzanian president John Magufuli has warned that corruption in the construction sector in Tanzania has reached unprecedented levels and expressed his determination and commitment to step up the war against the vice.
Speaking when he officially opened the Annual Contractors Registration Board (CRB) consultative meetings and exhibitions, Magufuli stressed that contractors should lead the way towards bringing social change by conducting themselves in an ethical manner.
The President revealed that local contractors are always forced to quote high figures when bidding for government tenders so that they can be able to to pay 10-per cent in bribes to government officials and retain profit.
The President in particular cited the Judiciary, which was building a new court building. Dr Magufuli said according to budget estimates, the Judiciary has allocated US$91,000 to put up each building, but bids from local contractors ranged between US$306,000 and US$639,000 for each building.
Magufuli further explained that corruption cuts across several sectors, adding that some high-ranking corrupt government officials supported him in last October polls so that he could be part of their dirty system once he ascends to in power.
To a considerable extent, the construction industry has to been growing in the country, but it involves misappropriation of huge amounts of money.
According to a report from the World Bank, currently, one of the main drivers of Tanzania's economy is the "fast growing construction industry".
Data released by the National Bureau of Statistics (NBS) shows that construction in Tanzania contributed 12.5 per cent of GDP in 2014 with $6 billion, while in 2008 the industry accounted for 8.8 per cent of the country's GDP ($1.9 billion). According to NBS, the growth is mainly as a result of infrastructural development especially to road construction, construction of residential and non-residential buildings. For the 2016/17 FY, the government has set aside Sh11 trillion for development.