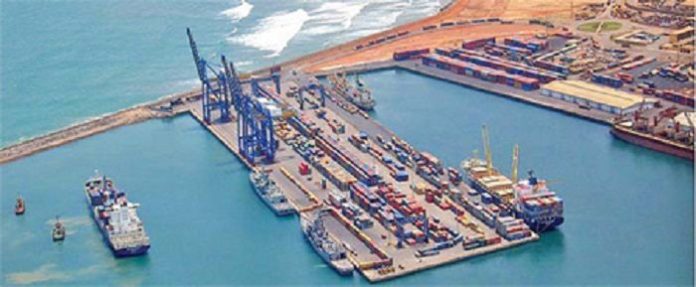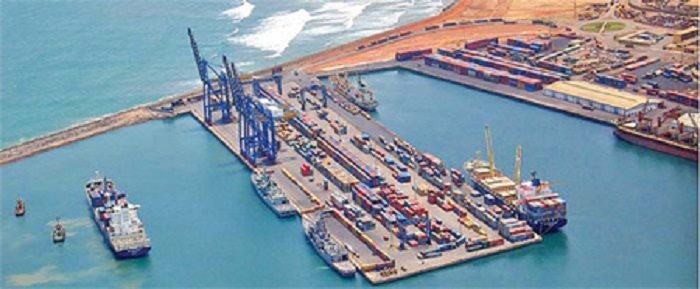 Takoradi Port in Ghana has received a major boost following the move by Ghana Oil Company to construct a modern marine gas oil tank terminal to serve as a supply point for vessels at the port. Ghana government is eying to transform Takoradi Port into an oil hub in the West African sub-region.
The 4.5-million capacity marine gas oil tank farm project, is being financed by the Ghana Oil Company Limited (GOIL). The company will serve as a bunkering terminal to berth import tankers with bunker fuel for vessels at the Takoradi Port.
The bunker industry refers to the supply chain segment that provides fuel for vessels. Takoradi Port, lacks the vital services forcing the visiting vessels to travel to Nigeria and Cote d'Ivoire for the bunkering services.
Murray and Roberts, a South African construction firm, is responsible in executing the project. However, the project is expected to begin commercial operations by the end of this year.
Takoradi Port acting Director, Capt. Ebenezer Afedzi together with GOIL officials conducted an inspection tour of the project site indicating that beside the project raising revenue for Goil and the Ghana Ports and Harbours Authority (GPHA), the facility will also reduce the operational cost of shipping companies.
"A lot of vessels are knocking on the doors of the GPHA to be able to carry out bunkering services at the Takoradi Port" said Capt.  Afedzi. "We hope the contractors working on the project will be able to finish on time," he added. Capt.  Afedzi also assured their clients of high quality vessels with an aim of becoming the one-stop port where vessels will always chose to be serviced.
Additionally, the facility will offer huge business prospects that can lead to the creation of a bunkering industry in the country. The completion of the project will see Ghana providing bunkering services at competitive prices to vessels calling at the various ports across the West African sub-region.
According to Mr. J.B. Tagoe, GOIL Technical and Special Products Marketing Manager, clarified that the quality of marine gas oil to be supplied to vessels will not be compromised. He added that, GOIL will take over the bunkering business in the West African sub-region and quality will be key in operations.