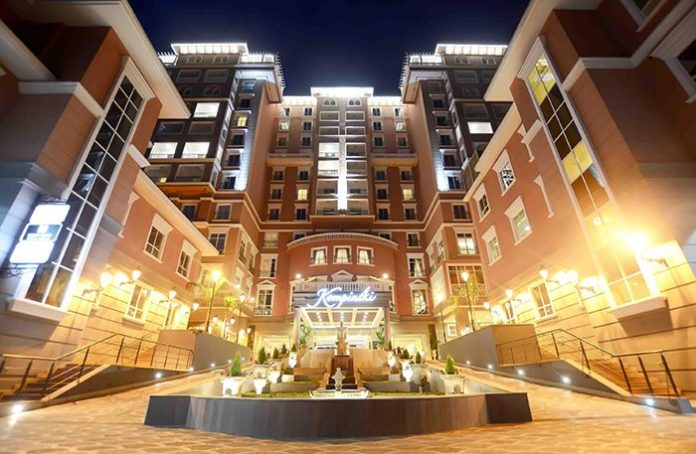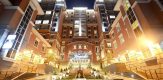 Symbion Group has amassed a portfolio of iconic projects both locally and regionally and now banks on the booming construction industry to thrive
With 35 years of experience under its belt, leading multi award winning architectural firm Symbion International has grown to become a true leader in its field. With a dedicated team of 108, the firm specializes in architectural designs, urban planning, interior designs and project management.
Arch. Pius Muli has been at the helm of the Group since 2011 and has played a key role in maintaining the steady growth of Symbion. But how have they been able to consistently deliver superb designs over the years?
"Our ability to deliver bespoke solutions to our clients has continued to give us a competitive edge over other firms offering similar services," says Mutua Mutuku, the Managing Director of Symbion Kenya Limited .Their services he adds are tailored to meet every client's needs and this explains the inspiration behind their designs.
The architectural company has established an unrivalled portfolio of high profile projects across East Africa and Botswana.
Projects
Amongst its growing list of projects, Symbion has designed iconic buildings including the luxurious Villa Rosa Kempinski hotel in Kenya, Kampala Serena Hotel, and the prestigious Sheheena Marina apartments in Mombasa. The firm is currently involved in design expansions of Nairobi and Kampala Serena Hotels.
Elsewhere in Africa, Symbion has been involved in major design work. For instance, the firm is behind the iconic design of the British Council offices in Botswana and Lourdel Plaza in Uganda.
"We have especially mastered the hospitality industry with various top notch projects under our belt. Our secret lies in creating unique products. Our ability to deploy cutting edge technology in our designs coupled with innovation has ensured that we continue to get repeat clients and stay ahead in the market," discloses Mutua.
Over the years, Symbion has diversified from its core business of architectural designs to offer related services such as urban planning, interior design and project management. In urban planning, the company has partnered with James Cubitt UK to master plan the 650 acre Pwani University in Kilifi and the 500 acre Eldo city in Eldoret, Kenya. Recently it has partnered with international architectural firm RMJM, to offer outstanding urban planning services. RMJM brings together high caliber architectural firms around the world to deliver services to select clients.
"We will continue to seek partnership with global firms with proven portfolios in a bid to tap world class talent and deliver high quality services to our clients."
In project management, the firm has been involved in development of Rock City in Juba South Sudan and the Uvumba Satellite City in Dar es Salaam.
"We have successfully won and completed several projects whose scale and design complexity, our competitors have not been able to rival," quips Mutua adding that they have overseen the development and project management of Kigali Vista apartments, which is an Eco Sustainable apartment scheme that covers 25 acres; Sheheena Marina apartments in Mombasa and Nakawa Business park in Kampala among others.
Symbion was involved in the development of Lilian Towers in Kenya, Ngorongoro Serena Lodge and Manyara Serena Lodge both in Tanzania. The firm also has a vibrant interior design team in Nairobi.
The construction industry in Kenya and beyond is booming allowing Symbion to make inroads into new customer bases, Mutua is clear that the firm is as focused as ever on its core industries. He is confident that at Symbion, what they have learnt for the past 35 years will propel them into a brighter future.
Awards
"The reputation we have established from large tailor-made projects will give us an upper hand when bidding for other projects. We know what we are good at. The projects under our belts and the awards we have received speak for themselves."
Symbion has scooped several awards from the Architectural Association of Kenya for different projects. In 2008 they received Silver award for Nairobi Safari Walk in Kenya and Ngorongoro Serena Lodge in Tanzania.
In 2006, the firm scooped two Gold awards from the Architectural Association of Kenya for the UAP headquarters in Nairobi and the Serengeti Serena Lodge in Tanzania. It went on to receive two  Bronze awards for  the Serena Kampala Hotel in Uganda in interior design category and tourism and recreation category, It also won Bronze award for Crested Towers in Uganda. In early 2000, Symbion received the Gold award for the iconic Lilian Towers in Nairobi.
Perhaps one of the most striking features about Symbion is their ability to incorporate green features in designs. The firm is aware that building construction and operation have extensive direct and indirect impacts on the environment. This is because buildings use resources such as energy, water and raw materials; generate waste and emit potentially harmful atmospheric emissions.
Conscious of this reality, Symbion has endeavored to go green in its design of projects such as Standard Chartered Bank's Head Quarters in Nairobi, which is a recognized green building. It is a move that has been informed by the speed in which buildings are being constructed in East African cities that has resulted in green spaces quickly varnishing.
Symbion began its operation in Kenya in 1980 as an architectural partnership practice with renowned architect Jon Cavanagh at the helm. Over the years, the firm's leadership has changed hands giving a rise to young and vibrant local directors. The current team of directors include Arch. Pius Muli who is the Group Managing Director and Managing Director of Symbion Uganda Limited, Arch. Mutua Mutuku is the Managing Director of Symbion Kenya Limited and Arch. Titus Kipsang is the Managing Director of Symbion Mombasa Limited. Other directors include Arch. Oscar Ogunde, Arch. Susan Atai, Arch. Laila Ali, Arch. Abdulnasir Mohamed, Arch. Arthur Oyugi and Arch. Kagiso Seloilwe. Ms Jane Gichuki is the Group Finance Director.
Arch. Mike Lord and Arch. Jagdish Rai have been involved in the management of Symbion for a long time and are now consultants for the Group offices, which tap into their rich experience in practice.
Since its inception, Symbion has evolved and grown to establish regional offices in Uganda, Tanzania and Botswana. In 2008, the architectural firm established a major office in Mombasa geared towards giving quality services to clients at the coastal region.
The firm's philosophy has been to grow talent in the region. They have therefore been working with young university graduates to ensure that the Symbion legacy lives on for years to come.
Symbion also participates in various Corporate Social Responsibility (CSR) activities as a way of giving back to the society. For instance, its employees have registered in the Beyond Zero campaign aimed at ensuring safe child delivery among mothers in Kenya and it frequently sponsors and participates in activities for the Kids of Africa charity in Uganda.
The company has also been involved in various water projects in Ukambani area to provide water to residents. Additionally, Symbion also partners with the Mama Sarah Obama Foundation which supports orphans and poverty stricken children in Kenya.
"We will continue to be involved in noble activities in the region as part of our philosophy. In regards to our core business of architecture, we believe that we are the leaders and we will continue to focus on maintaining this position" concludes Arch. Mutua.