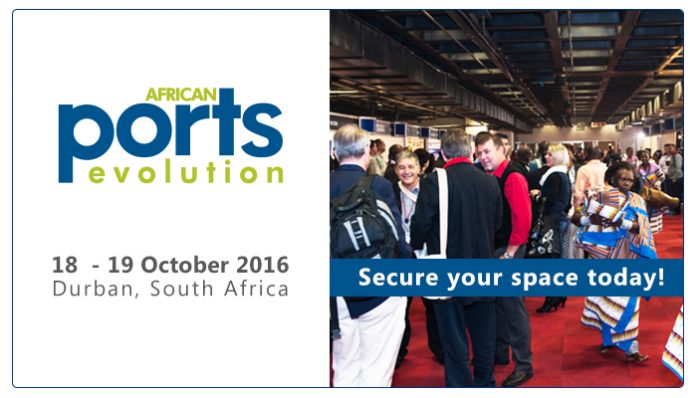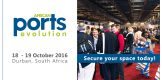 African Ports Evolution summit and expo has been fostering the interaction between government and the private sector to enhance intra-African and cross border trade, through hinterland connectivity and trade corridors. With the co-located events included into this year's African Ports Evolution, you are sure to realize the interconnectivity of port development, infrastructure development and economic growth.
African Ports Evolution, now in its 5th year, is Africa's biggest port summit and expo. Its has the unique ability to bring together industry expert from across the continent and the world to present solutions to the African maritime sector. Here ports have a platform to showcase their unique competitiveness and for investors to identify business opportunities.
This year the summit and expo will be one mega event. C0-located events include:
Africa in Transit: Showcasing the state of Africa's transport infrastructure and the leaders driving it forward
African Rail Evolution: Focusing on rail rehabilitation and investment
Women in Transport Awards: Women are now found in many functional roles across the transport sector, from crane operators to senior executives. Join us at the inaugural Women in Transport Awards 2016 to celebrate and recognize the women in the rail and maritime industry in Africa.
African Handling & Logistics Expo: Showcasing methods of accepting the increased volumes without bottlenecks and to enhance your port's competitiveness
African Dredging Expo: Zoom in on port expansion to accommodate Ultra Large Vessels (ULCV) and improve trade
African Ports ICT Expo: Determine how technology can enhance your port efficiency, safety and security
African Shipbuilding & Repair Expo: Discovering methods of port diversification and creating new revenue streams through shipbuilding and repair
With the co-located events, the exhibition area has grown even more and offers higher foot traffic for exhibitors and more networking potential exhibitors.
Get in touch:
Email Carly Pols: [email protected]
Date: 18 October 2016 to 19 October 2016
Time: 09:00 AM – 04:00 PM
Venue: Durban ICC, South Africa