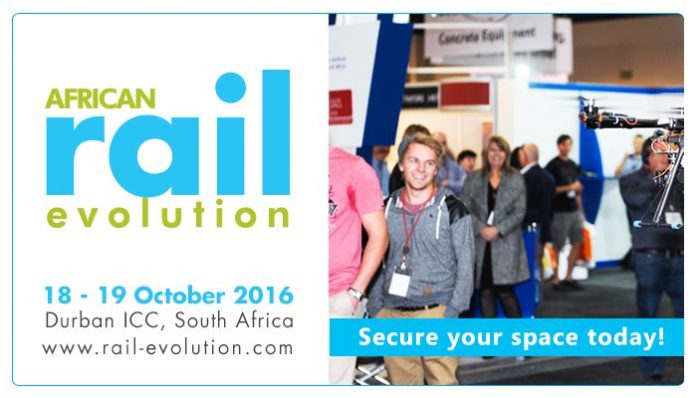 Maintenance and rehabilitation – Putting Africa back on track
The only rail event that focuses solely on the investment and maintenance of rail in Africa
African Rail Evolution will bring key players in the rail sector to share ideas and to discuss the future developmental plans for the African rail sector.
The strength of this event lies in its ability to foster growth and development in the industry in light of prospective maintenance projects expected to arise in rail over the next few years. This will be achieved through bringing together leaders in the rail sector and promoting cross-cutting dialogue and collaboration on issues that are imperative for growth in the industry such as skills building and new financing models for tenders.
With its mix of high-profile international plenary speakers, presentations, expo, panel discussions, this event will appeal to a broad spectrum of professionals in the industry. African Rail Evolution has been developed to provide a forum which identifies, discusses and forecasts developments in this rail sector.
Speakers at the forum include:
Debo Tunka Dadi, Professional Engineer, Ethiopia Railways Corporation, Ethiopia
Nozipho Mdawe, Secretary General, PMAESA, Kenya
Bhekithemba Dlamini, Director Engineering, Swaziland Railways, Swaziland
Caesar Mtetwa, General Manager: Rail Network, Transnet Freight Rail
Nkululeko Poya, CEO, Rail Safety Regulator
Get in touch:
Email Richard Morrak: [email protected]
Date: 18 October 2016 to 19 October 2016
Time: 09:00 AM – 04:00 PM
Venue: Durban ICC, South Africa