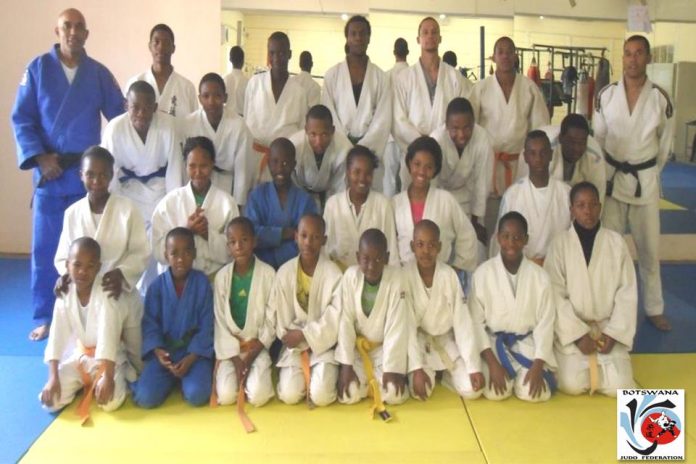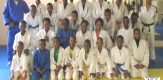 Botswana's Minister of Youth, Sport and Culture (MYSC), Thapelo Olopeng, has applauded the Japanese Embassy in Botswana for funding Botswana Judo Federation (BJF) towards dojo construction at a total cost  of US$ 87 500.
The Minister said the construction of the new judo dojo was a welcome development.
Speaking in Gaborone on Tuesday during a ground breaking ceremony in, Olopeng said the development of judo was a remarkable contribution to his ministry's developmental goals.
Olopeng added that dojo would address a challenge BJF had been facing for a long period.
He noted that in the past, BJF relied on the use of different community and private halls in order to host numerous activities and events for the federation.
However, he said with a well built facility, they would make sure that they schedule events in the calendar with confidence and reduce financial and logistical costs they incurred previously.
The minister also acknowledged and thanked the Japan International Cooperation Agency (JICA) for supporting the BJF through placing of a volunteer in 2013 through the late Sensei Keisuke Itsubo.
He added that Sensei Itsubo, to whom the dojo would be dedicated, had made tremendous contributions and he had left an incredible mark in the minds and hearts and of many young people.
Furthermore, the minister said to enhance the support JICA had since April 2016, it placed another volunteer, Sensei Takashi Hagino, whom the minister said had brought with him a wealth of experience in Judo, adding that he was grateful for such an initiative.
He also praised them for offering the federation with an international coach together with sponsoring two of Judo athletes to train in Budapest, Hungary in June to July 2016.
In his comments, Japanese Ambassador to Botswana Masahiro Onishi said the grant offered to BJF was part of his country's cultural assistant scheme and sports for future program.
The Ambassador also said when he informed the late Sensei Itsubo's parents about the ground breaking ceremony, they were very happy as their son had high expectations of great success for Judo in Botswana.
He further added the JICA senior volunteer who had been sent to Botswana to coach Batswana Jodukas would utilize both his skills and the availability of the dojo to improve on their skills.
BJF president, Estony Pridgeon applauded the efforts and dedication put forward by the Embassy of Japan which is aimed at developing the Judo sport in Botswana.