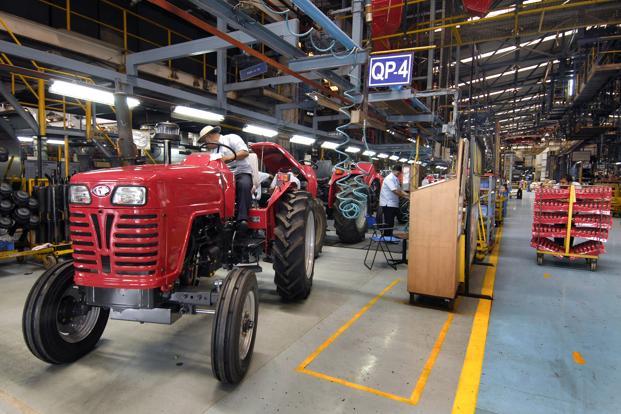 Tractor assembling plant in Tanzania
A tractor assembling factory in Tanzania is set to be constructed in Kibaha area after the government secured soft loan worth US $55m from Poland.
The Permanent Secretary in the Ministry of Industry, Trade and Investment, Dr Adelhem Meru, says that the construction plans for the tractor assembling factory in Tanzania were being finalised.
The National Service economic wing (SUMA-JKT) and a Polish company Ursus S.A signed the contract for tractor supply and development of an assembling plant.
The signing which was held at National Service (JKT) Headquarters was witnessed by former Tanzania's Prime Minister Mizengo Pinda and the former Polish president Lech Walesa.
The agreement was an outcome of Mr Pinda's visit to Poland in 2014 where the East European country committed itself to provide 110 million US dollars for the supply of tractors and cereal storage facilities.
The former Prime Minister confirmed the signing of the deal and said that it was as a result of his last year's visit to Poland where they committed to provide US$ 110m for provision of tractors and cereal storage facilities.
"Our visit to Poland was to search for assistance for construction of silos to solve the small problem of cereal storage in witnessed in Tanzania but Poland insisted that they want to mechanize our agriculture," Mr Pinda said.
The Permanent Secretary in the Ministry of Industry, Trade and Investment, Dr. Adelhem Meru also said that the development will help improve the agriculture sector in the country.
He further said that the construction of the project will commence in the next financial year and the country expects to produce approximately 2, 400 tractors per year.
Job creation
"The construction will commence soon and we expect to manufacture about 2,400 tractors yearly for local consumption and sell to other East African countries," Dr. Meru pointed out while at the Tanzania- Poland Business Forum that brought various investors together.
This initiative will not only impact Tanzania but it will also be one of the largest factories of its kind in East Africa and by that fact they expect that close to 150 and 200 jobs will be created once production starts and the youth and locals will be the first beneficiaries.