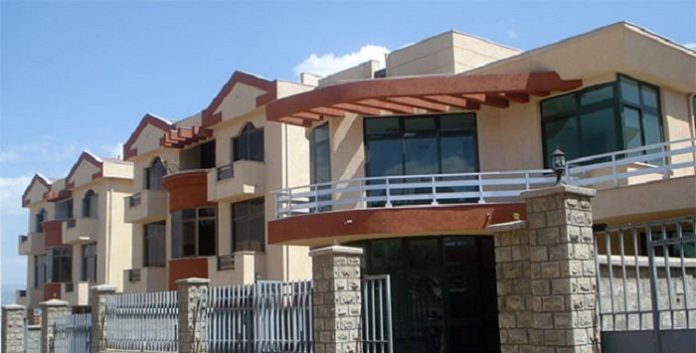 Chinese firm begins constructing luxury apartments in Ethiopia
Chinese firm CHeng Yang Investment has started the construction of a 54-storey luxury apartment  in Addis Ababa's Lafto District.
Occupying a total area of 1272sqm, each apartment will measure 88 to 173sqm and will come with a double lift design, one supermarket, 54 parking spaces and several other high quality living facilities – gym, massage rooms and sauna.
The apartments will also come with a water purification system, video intercom system and solar hot water system.
Chinese firm Hongtu Real Estate's general manager Xiao Bo said they have undertaken the project two years after analyzing the market and processing relevant data.
"We start this project almost two years after investigating the market with regards living demands, as well as processing and analysing relevant data," said Xiao Bo,  of Chinese firm Hongtu Real Estate.
The development of the apartment is the first to be undertaken by the Chinese firm . The company has guaranteed project quality and promised to deliver the completed apartments with a high standard of modern facilities.
Chinese investments
Many Chinese firms are investing the Africa's real estate industry. Nangtong Sanjian Construction Company, a Chinese firm is set to build 1,000 houses for the federal civil servants in Nigeria after signing an agreement with Staff Housing Loans Board.
This is a respond to an increasing demand for housing in Nigeria with only 20% of the civil servants owning their own houses. The country's administration has acknowledged the country's housing challenge but the federal civil servants is committed to making the sector a center of focus with a target of 500,000 housing units in this year's budget.
Ethiopia is counting on the support of condominiums to boost housing program in the country. The Ethiopian government since 2005 has been implementing an ambitious low and middle income housing program called Integrated Housing Development Programme (IHDP).