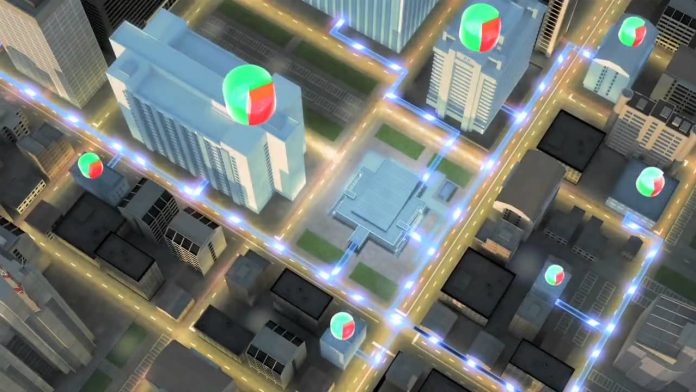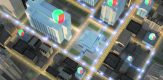 Zion Research has published a new report titled "Smart Building (Building Energy Management System, Physical Security System, Building Communication Systems, Plumbing & Water Management System, Parking Management Systems, and Elevators & Escalators Management System) Market for Residential, Commercial, Hospitality, Airports, Institutional, Industrial, and Other Buildings: Global Industry Perspective, Comprehensive Analysis and Forecast, 2014 – 2020".
According to the report, the global smart building market was valued at approximate US$ 7 billion in 2014 and is expected to reach approximately USD 36.0 billion by 2020, growing at a CAGR of slightly over 30% between 2015 and 2020.
Smart or intelligent buildings are buildings that through their physical design and IT installations are responsive, flexible and adaptive to changing needs from its users and the organizations that inhabit the building during its lifetime. The building will supply services for its inhabitants, its administration, and operation & maintenance.
The intelligent building will accomplish transparent 'intelligent' behavior, have state memory, support human, and installation systems communication, and be equipped with sensors and actuators.
Get a copy of free Sample Report: http://www.marketresearchstore.com/report/smart-building-market-z38199#RequestSample
The smart building market is driven by various factors such as the rapid pace of urbanization across the world, low operating cost and security of the building and its inhabitants. Increasing support and favorable government regulations is also expected to mobilize the global smart buildings market.
Additionally, smart buildings play crucial role in energy conservation. However, the high cost of smart buildings is expected to be the major constraint for this industry.
On the basis of types the global smart building market has been segmented into building energy management system, physical security system, building communication systems, plumbing and water management system, parking management systems and elevators & escalators management system. Building energy management systems hold major share in smart buildings market. Building energy management systems reduce overall energy consumption and cost.
Browse the full "Smart Building Market: Global Industry Perspective, Comprehensive Analysis and Forecast, 2014 – 2020" report at http://www.marketresearchstore.com/report/smart-building-market-z38199
Residential buildings, commercial buildings, hospitality, airports, institutional, industrial, and others are the key application segments of smart building market. Commercial building segment dominated the smart building market in 2014. Europe was the largest regional market for smart building in 2014.
Strong demand from Germany, UK and France has resulted into growing demand for smart buildings in the region. Europe was followed by Asia pacific and North America. Asia-Pacific is projected to be second highest growing region due to rapidly increasing urbanization.
Some of the key players in the global smart building market such as Johnson Controls, ABB, General Electric, CISCO, Hewlett-Packard, Accenture, Ingersoll Rand Security Technologies, Delta Controls, Emerson Electric, Honeywell, Hitachi, IBM, Schneider Electric, Johnson Controls, TYCO International and Siemens.
Contact US:
Joel John
3422 SW 15 Street,Suit #8138
Deerfield Beach,Florida 33442
United States
Toll Free: +1-855-465-4651 (USA-CANADA)
Tel: +1-386-310-3803
Email: [email protected]
Website: http://www.marketresearchstore.com