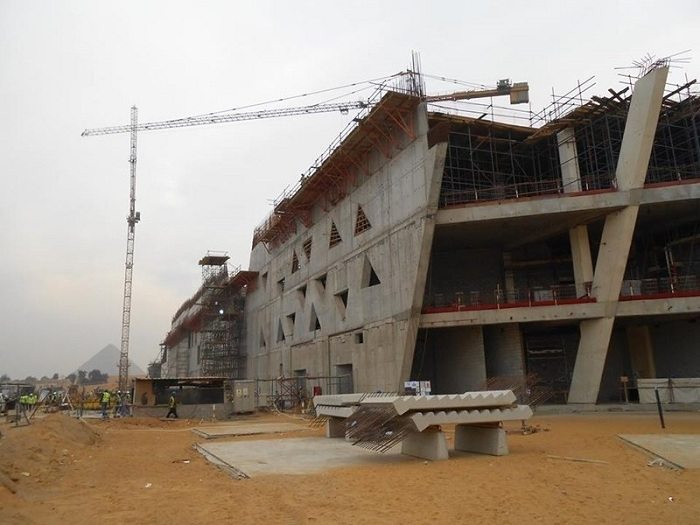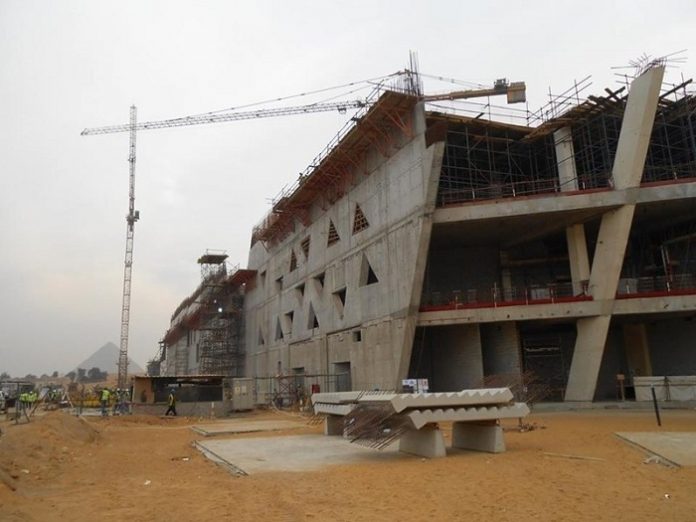 Japanese ambassador to Egypt and Egypt's Minister for International Cooperation signed a US$ 460m agreement for the construction of Egypt's Grand Museum.
The Minister of International Cooperation Sahar Nasr and the Japanese ambassador to Egypt Takehiro Kagawa signed the loan that will finance the second phase of the Museum. Also, the Minister for Antiquities Khaled El-Anany also signed the agreement for the project with Teruyuki Ito, chief representative of the Japan International Cooperation Agency (JICA)
Dr. Sahar Nasr commented during the signing of the loan saying that Egypt and Japan have had good relations and the project will be one of the biggest museums in the world, housing more than 100,000 pieces including the Tutankhamun artifacts. It will attract tourists from all over the globe.
"The new Egypt's Grand Museum will be a big achievement once complete since it will attract visitors and tourists from all over the world," said Dr. Nasr.
The museum is currently under construction where approximately 50% is complete with the first phase scheduled to be opened in 2017. All construction phases would be complete in 2022.
Japan not only has a function of financing the construction, but also to facilitate the use of the cutting edge Japanese technology in different fields, for instance the restoration of monuments. Japan is also working with Egypt in different projects in other fields, like the renewable energy.
The Grand Egyptian Museum (GEM), also known as the Giza Museum is positioned on 50 hectares (120 acres) of land around two kilometers from the Giza pyramids and is part of a new master plan for the plateau.
It is designed to include the most up-to-date technology, including virtual reality. The Museum will also be an international center of communication between museums that will help promote direct contact with other local and international museums.
It will also include a children's museum, conference center, training center, and workshops similar to the old Pharaonic places.