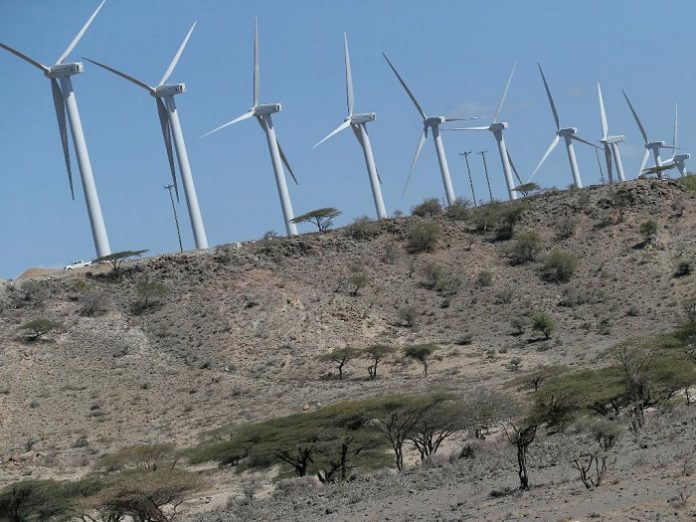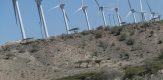 Lake Turkana Wind Power Ltd (LTWP) has commence testing the turbines at its Marsabit wind farm for power generation. The company is gearing up to start feeding the national grid with electricity next year.
The wind farm is expected to generate an initial 90MW by the second quarter of 2016 before reaching full capacity of 310MW by June 2016. The wind farm is also expected to play a critical role in reducing power costs in the country by increasing the amount of cheap electricity generated from renewable energy sources.
According to Phylip Leferink LTWP's General Manager, the company has installed 40% or rather 155 of the 365 turbines needed, and had started testing them. The project is however considered to be the largest wind farm in Africa once completed.
"The Vestas turbines are already being tested for power generation. We expect to complete the installation process of the full wind farm by June 2017, with a turbine being installed daily," said Leferink.
"By managing to hoist these turbines within the stipulated time, the team has not only achieved a technological feat, but also navigated through a logistical challenge of getting all the turbines in Loiyangalani, which is 1,200km from the port of Mombasa. This is a clear demonstration that we are on course to launch the largest wind farm in Africa on time," he added.
Marsabit wind farm, sits on a 40,000 acres of land and is located in an area that receives steady wind throughout the year. However, LTWP has a 20-year deal to sell electricity at Sh8.6 per kilowatt/hour (kWh) to Kenya Power from its Marsabit wind farm.
The power will be evacuated and transmitted to the national grid through a double circuit 400kv, 428km transmission line currently being constructed by the Kenya Electricity Transmission Company (Ketraco).
Other wind power projects that are in the pipeline include Kinangop Wind Park (Nyandarua County), Kipeto Energy Wind Park (in Kajiado County), and the planned Mount Meru Wind park (Meru County).
Nonetheless, KenGen is also undertaking expansion of its Ngong Wind Park. Some of these projects have faced delays due to a mix of challenges that include land acquisition. German development agency GIZ adds that inadequate transport infrastructure in areas with high potential for wind power plants has also slowed project implementation.
According to GIZ, high potential areas tend to be far from electricity demand centres. Security in reaching these areas can be of concern. The supply of auxiliary equipment, related services and the availability of technical know-how concerning wind generation is also limited.
Kenya relies heavily on renewables such as hydro-power and geothermal. However, the country aims to expand installed capacity to more than 6,000MW by 2017 through the commissioning of more power plants. Meanwhile, Kenya has installed power-generating capacity of 2,333 megawatts by the end of 2015, an increase from 1,800MW in 2013.