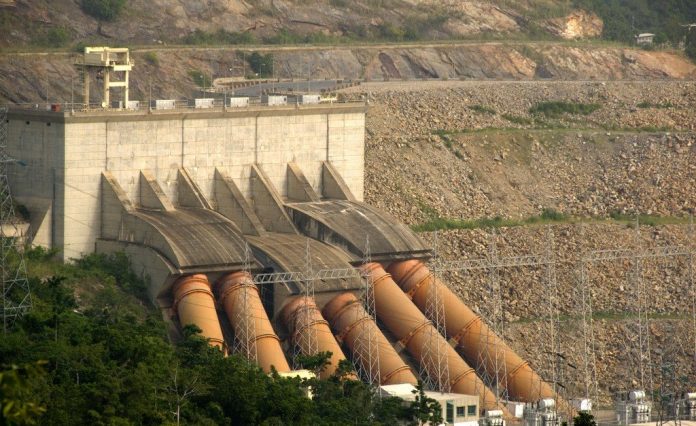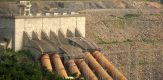 The Mount Coffee Plant expected to supply electricity to the Liberian nation coming this December is almost complete. The CEO of the Millennium Challenge Corporation (MCC) and the Liberian U.S Ambassador toured the facility last week.
Mr.Monie Captan, CEO of Millennium Challenge Agency gave a brief summary of the project which started in May 2012 and construction began in January 2014.
"We have reconstructed the sector of the dam that was washed away in 1990 and have upgraded the rest of the dam. We have built one new substation and two overhead transmission lines from Mount Coffee to Bushrod Island and Paynesville," Captan said.
Mr.Captan added that the local community near the plant will get many benefits such as financial management, a new clinic for Harrisburg and illiteracy and skills development on job. The plant will bring about 650 new job opportunities during the construction.
With the first phase of the reservoir fully filled with water (impounded) the way has been cleared for the commissioning of the first 22 megawatt turbine in December.
The Project Director of the Project Implementation Unit (PIU) of the Liberia Electricity Corporation, Mr. Bill Hakin, said that the impoundment is a key milestone as it is a pre-condition for the first turbine commission.
On October 15, the spillway gates were slowly closed so as to boost the water level in the reservoir. On Wednesday, October 19 the water level reached 28 metres above sea level (masl).
"This is a major highpoint for the project, given that at this water level, we are now able to begin testing the first turbine unit, and this wouldn't have been feasible without great team work and a lot of commitment" said Bill.
He said that despite facing some challenges the Mount Coffee plant is still on schedule to allow the hydropower facility to supply electricity to the LEC grid by December 2016 as planned.