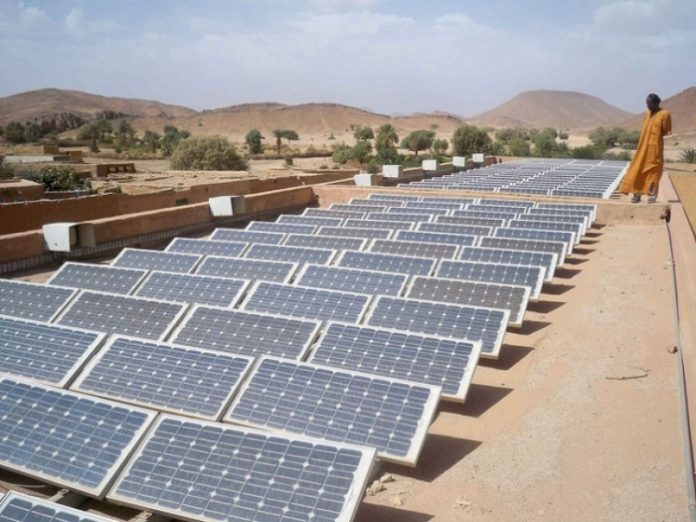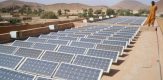 Liberian President Ellen Johnson Sirleaf has formally switched on Totota Solar Power Light Plant in Bong County.
President Sirleaf greatly praised the plant's CEO, William Thompson and Project Consultant of the Liberia Engineering and Geo-Tech firm, Emmanuel Urey, for being resourceful in creating job opportunities for the unemployed Liberians.
The president implored other young Liberians to be resourceful just like the leaders of the two companies to think out of the box and come up with innovative ways to make the communities lives better.
She called on the residents of Totota to make certain that those connected to the mini- solar power light, pay their bills so as to maintain the project and keep it going.
President Sirleaf asked Totota Solar Power Light Plant CEO Mr. Thompson to work with National Housing Authority (NHA) on the likelihood of using similar technology to supply Solar Power Lights for housing units built by the Government through the NHA in Marshall and Brewerville in Margibi and Montserrado respectively.
Mr. Thompson highly praised the President Sirleaf for switching on the light as a way of applauding their hard work.
He said that the supply of electricity to businesses and homes was just the beginning for Totota .He explained that the long-term objective of his entity was to supply clean, reliable, affordable and renewable power to more than 500 homes and businesses in Totota. He added that the project will require more collaboration with other associates.
He commended President Sirleaf for her support to guarantee stability of their Geo-Tech activities in Totota and other parts of the state.
At the moment, according to Mr. Thompson, almost 40 homes and small businesses, as well as a community bank, are benefiting from the Solar Power Light project.
The Liberia Engineering and Geo-Technology Consultant is a fully Liberian-owned and operated company working on profitable livelihood initiatives.