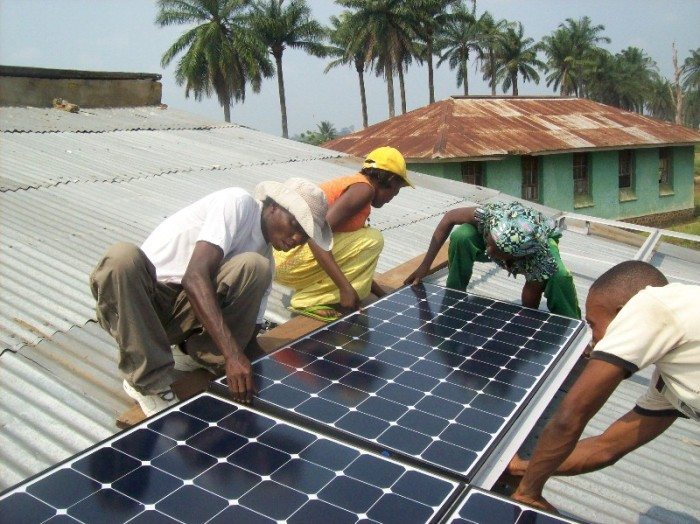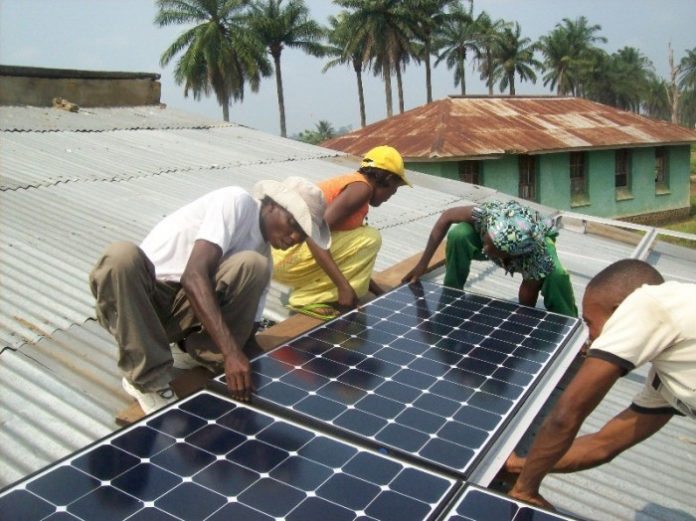 ENGIE and Orange  plan to install about 1,000 solar kits in Cameroon , Côte d'Ivoire and Senegal  to provide  a cheaper alternative solution in a move intended to boost solar energy in West Africa. The solar kits will replace petroleum lamps, disposable batteries and  diesel-powered devices, that are all hazardous pollutants.
The kits comprise a solar panel attached to a battery that can be used to provide domestic applications with electricity. They also have a remote control solution and a mobile payment system, giving a decentralized source of renewable electricity to households that are not linked to the grid. The solar kits can be used as a lighting solution with LED lamps, to operate small electrical applications or to recharge mobile phones.
As stated in the contract ENGIE will provide the solar kits via BBOXX and Fenix International, both are corporations that have worked with ENGIE for some years and have become references in the provision of solar-powered equipments. ENGIE will also install and maintain the equipments.
Orange will guarantee the commercial operation and management of billing via "Orange Money". The service will enable customers to pay rent for the use of the equipment, allowing them to pay by instalment rather than through an upfront investment. In addition, this mobile payment system provides customers an easy and safe means to pay remotely, therefore avoiding the need to journey long distances with money.
Access to power is a key challenge for Africa. About 90% of the inhabitants of sub-Saharan countryside Africa lack access to the electricity grid. In this perspective, Orange and ENGIE signed a deal in 2015 to join forces on ways to develop the electrification of rural regions and to optimize the distribution of electricity to telecoms infrastructure in Africa.
At the COP22 talks, Orange and ENGIE reiterated their commitment to pull their technological knowledge to motivate sustainable advancement and economic and social expansion in Africa.
ENGIE has been visible in Africa for more than 50 years, where it works in the turf of electricity, natural gas and services. ENGIE has amassed energy capacity of roughly 3,000MW across power projects in operation or under construction. ENGIE is also operational on decentralized electricity generation for isolated corporations and countryside villages so as to achieve the universal objective of supplying 20 million people with electricity by the 2020.
Orange is present in 21 nations in Africa and the Middle East where, at the end of September 2016, it had 113 million clients.  Their service were first launched in Côte d'Ivoire in 2008 and are now accessible in 16 states and is used by more than 20 million clients.