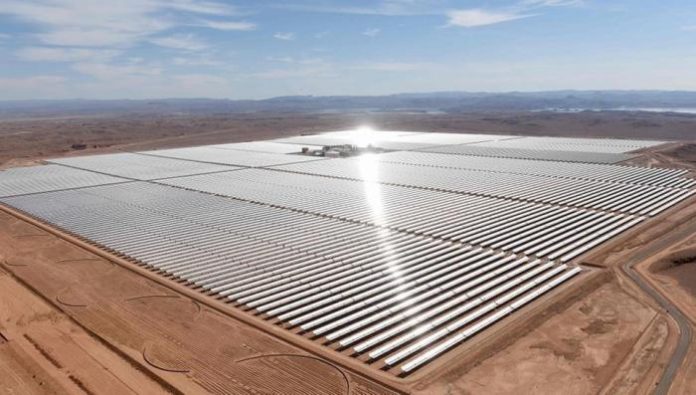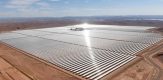 The European Union is funding the construction of a mega solar plant in Morocco dubbed the Noor plant. Upon completion the plant is expected to be one of the largest solar parks in the world.
This symbolizes a hard victory for African countries, especially now that Africa is taking big steps toward energy independence. However, the accomplishment is not an easy thing to match despite its ambition to combat the increasing threat of climate change.
The innovative Noor plant is to be located near the town of Ouarzazate. The gargantuan plant will have curved mirrors toting up to 1.5 million square meters (or 16 million square feet), as huge as 200 soccer fields. This will aid in capturing the sun's heat in the form of solar energy.
Also read:Construction of Morocco's First solar thermodynamic plant in good course
The gigantic 160MW plant is in vast contrast to the efforts of some countries to place small-scale rooftop panels to deliver power in rural homes.
Morocco announced this project fairly recently among its contemporaries in the 200-nation-strong continent.
According to Gulf Times, Moroccan Agency for Solar Energy (Masen) leader Mustapha Bakkoury said this may be an encouragement to other states to advance both economic growth and seek out greener energies.
Whilst the solar plant is not economically competitive with fossil fuels, it is a huge step for Africa to put into practice new technologies for solar power.
The project also aspires to get Morocco to have 52-percent of its energy utilization from clean energy by 2030. It's presently getting 28 percent of its power from renewable energy such as wind and solar energy.
According to Fortune, the project itself will cost US 2.45B and generate 580MW. It will be sufficient energy for a city of about two million people. Morocco also strategizes to expand to other areas to 2GW of solar capacity by 2020, at the cost of US $9B.
On the other hand, Morocco is not the only African country with hopes for solar power reliance. In East Africa, M-KOPA Solar has installed more than 400,000 tiny rooftop solar panel systems on homes. This can offer power for light bulbs and radios.