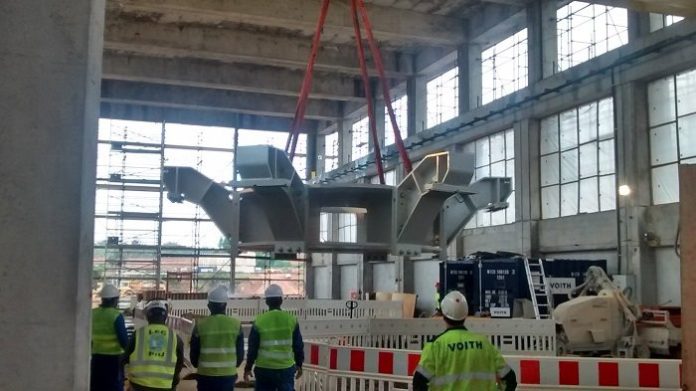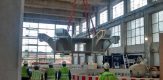 Mt. Coffee Hydro Power Plant in Harrisburg, Liberia undergoes testing of the first generating unit of the Power Plant. According to a release from the Liberia Electricity Corporation, the turbine, which has a capacity of 22MW has been tested ahead of the December 15 commissioning of the Unit.
Phase I of the reservoir impoundment (filling the reservoir with water) of the Dam Project was successful completed in October, 19 2016. On October 15, the spillway gates were gradually closed in order to increase the water level in the reservoir.
Also read:Liberia rejuvenates hydropower with Mount Coffee plant
Currently, the water level has increased to 28.5 meters above sea level (masl) which is just 0.5 meter below the maximum operating level. During the testing exercise, customers experienced brief, periodic interruptions in power supply.
The testing will continue up to December 15, when the first operations of the hydropower plant will be officially inaugurated by President Ellen Johnson Sirleaf.
Meanwhile, the management of the Liberia Electricity Corporation (LEC) has issued an apology for any inconvenience as a result of this exercise and has asked for the support of the Liberian people leading up to this very important milestone for the nation. Customers are advised to make the necessary preparations in relation to these power interruptions.
The Mount Coffee Hydropower Project is a hydroelectric project in the West African nation of Liberia on the Saint Paul River. Built in 1966 with additional phases completed later, the project had a maximum generating capacity of 64 MW. The Walter F. Walker Hydro Dam and generating facilities were extensively damaged during the First Liberian Civil War and are not currently functioning.
Initial generating capacity was 30 MW produced by two turbines, which was increased to 64 MW when two more turbines were added in 1973. In June 1990, the government announced plans to more than double the electricity generating capacity of the project and adding a reservoir to allow more generation during the dry season.
The plans called for a new 4,000 feet (1,200 m) dam to be built upriver on the Via River to provide storage capacity, while two 52MW turbines would be added at the existing power generating plant. The US$300m expansion was never begun