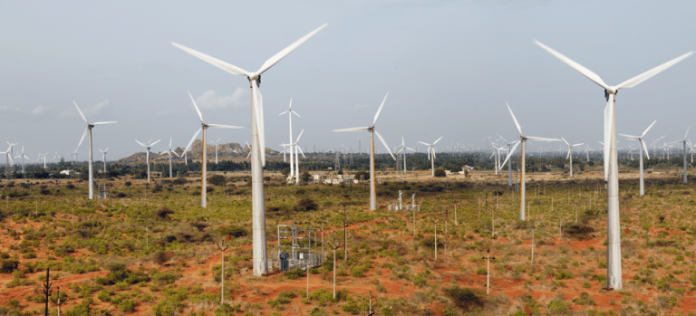 Mombasa Cement is set to construct a 36 megawatt (MW) wind farm in Kilifi for its personal use and vending to Kenya Power.
Also read:Lake Turkana wind power project in Kenya stays on track
The project, which consists of 12 turbines of 3MW each, will cost an expected US $2.5million, according to regulatory filings presented by the cement manufacturer.
The wind park will be put up on a piece of the 1,200 acres of land Mombasa Cement owns in Vipingo, on which it already runs a clinker factory that feeds its chief plant in Athi River.
This project is the most recent in a series of wind farms being installed across the nation as financiers hurry to cash in on Kenya Power's hunger for cheaper power and the government's mission to increase installed capacity.
"The electricity generated from the wind farm will be evacuated through overhead cables to an open sub-station within Mombasa Cement grounds for feeding into the national grid," says the firm
The firm came into the cement business in 2012, and has been squaring it out for market share with opponents such as ARM Cement, East African Portland Cement, Savannah Cement, Bamburi Cement and National Cement.
Mombasa Cement's Athi River factory has a yearly capacity of 1.6 million tones, which is set to boost following plans to increase the Vipingo installation at a cost of US$7.2 million.
But even as the firm spreads out, it is now seeking to earn proceeds as an independent power producer (IPP) and mine the nearly all value from the extensive and advantageously located piece of land it possesses.
"This land is at an altitude of between seven and 15 meters above the ocean and there is a sharp cliff at its eastern border towards the ocean. This makes designing of an onshore wind farm less difficult," the filings reported.
"The landscape can be described as flat… which makes its accessibility moderately suitable and movement of turbines during installation, service and maintenance reasonably expedient."
Kenya's renewable energy market has lately attracted dozens of local and global investors, who are constructing geothermal wells, wind parks and solar farms.
This is after the government's call for private financiers to develop clean energy plants as part of the nation's ambition to insert 5,000MW to the national grid by 2020.