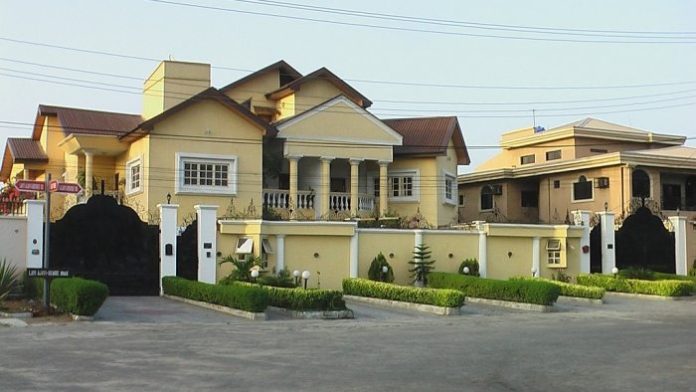 The Bureau of Public Service Reform (BPSR) yesterday warned that immediate concern should be shown to the Housing shortage in Nigeria. It is estimated that more than 108 million Nigerians technically homeless.
Also read:Shelter Afrique invests US$113.2m on Nigeria housing
The bureau portrayed the 100,000 houses built annually in the nation as inadequate, adding that it is  about time for stakeholders to join government's efforts in providing reasonably priced houses for the citizens by taking advantage of the current Federal Integrated Staff Housing (FISH) programme.
The Nigerian Bureau of Statistics (NBS) in recent times put the nation's housing shortage at 18 million, a condition that has been portrayed as not fit for a developing nation.
The Director-General of BPSR, Dr. Joe Abah at a forum titled, "The Federal Integrated Staff Housing Scheme and what it means for public servants" said giving housing for the population has become a huge worry with the 189 million people in the nation.
Also read:Stakeholders call for good usage of Nigeria's 2017 housing budget
Abah advised stakeholders to deal with the challenges in the housing sector such as inadequate financial support, high price of land and building materials so that Nigerians would have the chance to own their own homes.
The Executive Secretary of the Federal Government Staff Housing Loans Board, Dr. Hanatu Fika said the government is looking for approximately N13 billion to give out as housing loans to civil servants.
The Bureau of Public Service Reforms (BPSR) was founded on 4th February, 2004 as a self-governing and self-accounting organization. The directive of the Bureau is to initiate, organize and make certain full execution of the government reform policies and programmes.
The Bureau's Vision is to make changes that will place Nigeria's Public Service as an establishment of excellence and the Mission is to smooth the progress of the building of Nigeria's Public Service into an extremely practical, professional, client-focused and result-oriented institution.