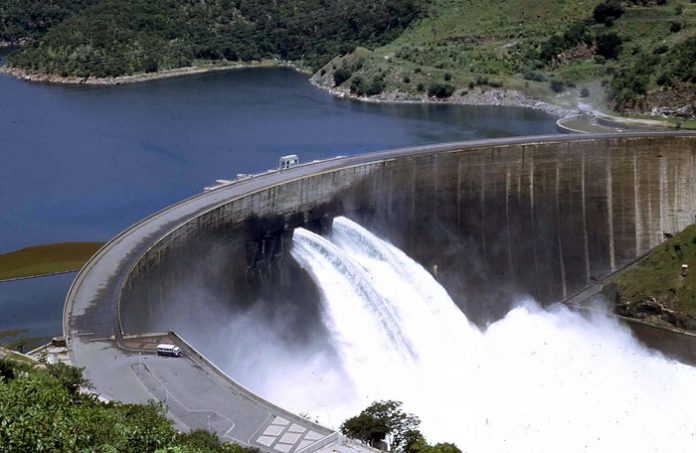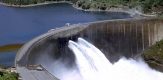 The Zambian and Zimbabwean governments have signed a works contract for the first component of the Kariba dam rehabilitation project.
Also read:Zimbabwe's Kariba hydropower dam to get more water allocation
The contract will see the reshaping of the dam's plunge pool and is being funded by the European Union, the World Bank, the African Development Bank and the government of Sweden, together with the Zambezi River Authority (ZRA), which operates, maintains and manages the Kariba dam on behalf of the governments of Zambia and Zimbabwe.
The structural integrity of the 55-year-old, 128-m-high dam wall has been compromised over the years by erosion of the plunge pool, with the foundations chipped down to depths of up to 90m beyond permissible levels through advanced alkali-silica reaction in the concrete.
Also read:Rehabilitation of Kariba dam to begin in 2016 after allocation of US$294m
The erosion has undercut and destabilised the wall, putting the entire wall structure at high risk of collapse. An expert report produced by the ZRA has also warned that a continuous swelling of the concrete wall, owing to slow chemical reactions over the years, is constricting the passage of water through the spillways.
Such a constriction of the spillways could obstruct the reservoir's water-level control systems and lead to an excessive build-up of pressure on the wall and potentially precipitate its collapse. Should it collapse, flooding from the Zambezi river could affect parts of Zambia, Zimbabwe, Malawi and Mozambique, affecting millions of people.
Other rehabilitation measures include the design, fabrication and installation of an emergency gate and a new gantry to prevent the uncontrolled loss of water in the event of floodgate failure, which will result in water levels dropping to below the minimum operating levels and interrupting power production; the refurbishment of the upstream stop-beam guides; and the replacement of secondary concrete to prevent failure during the operation of stop-beams.
The Kariba dam rehabilitation project will ensure the dam is able to operate at its full capacity to international standards and that the installed power generation capacity of 1 830 MW.