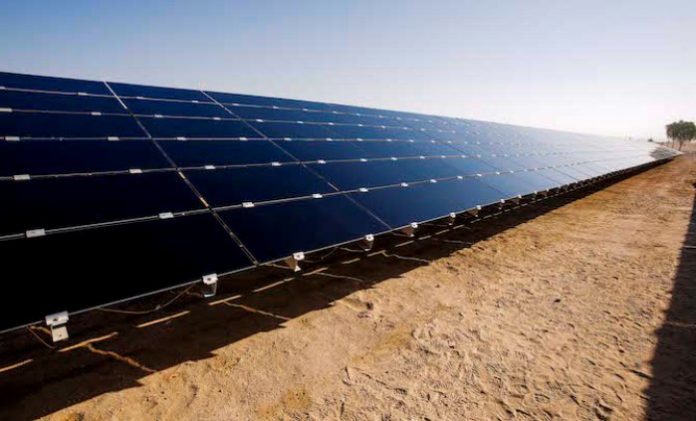 The U.S. Trade and Development Agency awarded a grant to Société de Production d'Energie Solaire de Kodéni SAS  for a viability study for two 17 megawatt solar photovoltaic plants close to the villages of Pá and Kodéni in Burkina Faso.
The solar plants are being developed by BioTherm Energy, a South African renewable energy company.
Burkina Faso has one of the least developed energy sectors in Sub-Saharan Africa. Less than 20% of people have access to electricity, and there is an intense dependence on costly imported fuels.
Nevertheless, Burkina Faso has ample solar resources, and these two plants will be amongst the first to display that potential, bringing lower cost energy to the people of Burkina Faso and motivating economic growth.
"We are pleased to partner with Société de Production d'Energie Solaire de Kodéni SAS and BioTherm on this vital project that will boost energy access for households and businesses across Burkina Faso," said Lida Fitts, Regional Director for Sub-Saharan Africa. "There is enormous potential for solar energy in the nation, and we look forward to supporting this sustainable solution."
Société de Production d'Energie Solaire de Kodéni SAS selected Tetra Tech (Pasadena, CA), a consulting and engineering firm, to carry out the viability study.
"BioTherm is very thankful for this support from USTDA to assist in developing our photovoltaic plants in Burkina Faso," said Jasandra Nyker, CEO of BioTherm Energy. "Leveraging Tetra Tech's skill sets will make certain that these power plants are being developed to world class standards."
"We are happy to support Biotherm with the implementation of the viability studies for the two solar photovoltaic projects," said Mr. Dean White, Tetra Tech Senior Vice President. "Tetra Tech is eager to apply its skill to the development of the projects, which will add to the economic growth of the nation."
This project presents a U.S. export potential of $27M in PV cells, modules, inverters, racks and engineering services. This project presses on the goals of Power Africa, a U.S. Government-led initiative to add electricity access across sub-Saharan Africa.