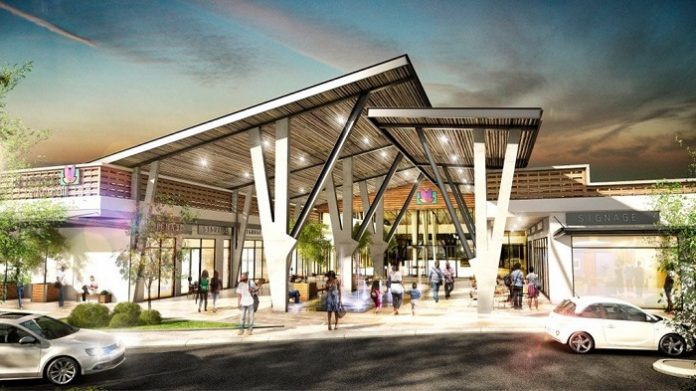 Kumasi City mall in Ghana which is Atterbury's development project is set be officially opened in April this year; this is according to the South African property development company.
Atterbury Property Development retail director, Mr. Cobus van Heerden confirmed the repots and said that the mall which is an 18 500 m2 modern mall, with potential for a future 10 000 m2 expansion, will give the city of Kumasi its first one-stop building with shopping and entertainment facilities.
Also read:South Africa's Fourways Mall expansion project breaks ground
"We are optimistic about Ghana and Kumasi City mall, notwithstanding the challenging economic context in West Africa and the competition experienced. There's a growing positive feeling about Ghana in the market.
"With its new President, there is also renewed confidence and positive sentiment about Ghana. Kumasi City mall is perfectly timed for this upsurge in confidence," said Mr. Cobus van Heerden.
Also read:WBHO to deliver Achimota Mall project in Ghana by end of this year
The new mega mall which is practically fully let, anchors tenants such as Shoprite and Game, with the new shopping centre supporting the growth of both retailers in the region. Its retail mix includes food, convenience, banking, services, fashion, electronics and a cinema, a club and children's games for entertainment, with a long list of local retail names.
The development was designed in a joint venture between South African architect practice Boogertman + Partners and Ghanaian practice MultiCAD, the mall incorporates steel, concrete and wood in an elegant design inspired by an African tree which branches out to create a roof canopy.
Another two Atterbury shopping centre developments are set to open in the next six months in sub-Saharan Africa.
In partnership with Tradehold Africa, Atterbury is developing the 7 000 m2 Pemba shopping centre, in Mozambique, that is set to open in June this year.
Atterbury is also developing the 27 000 m2 Dunes mall in Walvis Bay, Namibia, in partnership with Safland International. The mall is scheduled to open in October this year.