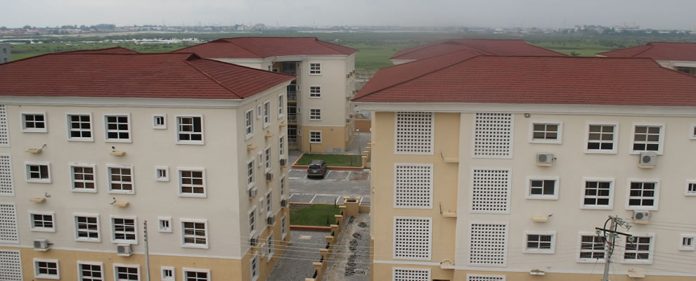 Nigerians is being urged to invest in real estate despite the seeming lull in the construction. Industry experts believe that Nigerians in the Diaspora would heavily benefit from the current situation of the weak currency being pitted against strong foreign counterparts should they choose to invest in the country's real estate sector.
Also read:Extra Vega ventures into real estate and infrastructure in Nigeria
Managing Director/CEO, Phalanx REAL consultants Vincent Martins confirmed the paradox of the current situation on how the citizens and people in Diaspora are on different sides of the same coin.
This, of course is judging by the exchange rate, where $1 is equivalent of N500, an implication is that with $3000-$4000, one is able to acquire a 3-bedroom apartment in the Nigerian suburbs.
According to Martins, certain factors such as the exchange rate, lean purchasing power of many Nigerians, weak currency, among others, are posing a threat to any possibility of real estate recovery.
Also read:Real estate developer in Nigeria aims to construct 2,000 houses by 2017
He was also quick to admit that although many houses seeking for buyers are not within the reach of average Nigerians at home, many estates have hundreds of housing units constructed by private developers and government.
These units are apparently laden with various house types that meet the needs of prospective home owners, but yet to see occupancy as a result of the recession.
The Vice President, Nigerian Institute of Builders (NIOB), Kunle Awobodu shared his optimism on the unlikelyhood of the situation gaining a status quo, quoting different factors that influence quantity of housing delivery as being unaffected by the current recession.
Similarly, another Property Consultant, Clement Osuji, while lamenting on the recession's effects in the sector, quickly assured that hope of economic recovery is in corner.
Osuji observed that construction activities provides a lot of opportunities, such as employment and high money circulation while at the same time adversely affecting the same in times of recession.
Studies show that despite recession, people are still investing in housing sector, especially, the would-be home owners.
For example, statistics from Lagos State Ministry for Housing revealed a high number of over 70% subscribers in the newly introduced "Rent-to-Own" sector, which attracts middle and low income earners.