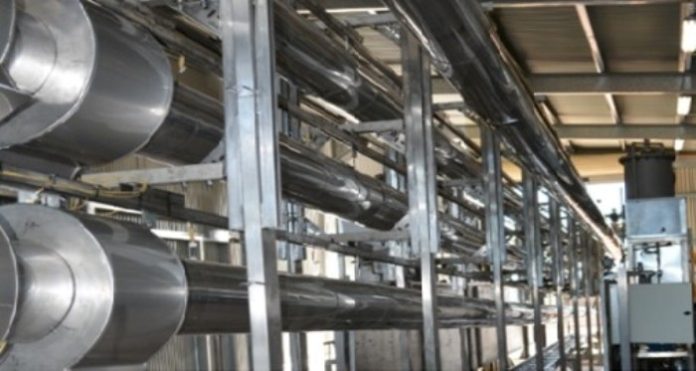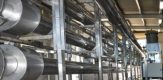 South Africa's first continuous hydrothermal liquefaction plant was launched at North-West University (NWU) earlier this month, which will lead to the production of bio-oils, bio-char, biochemical and biogas.
Th continuous hydrothermal liquefaction plant is one of the outputs of the Department of Science and Technology- and the National Research Foundation-supported South African Research Chairs Initiative (Sarchi), mostly of the Biofuels Sarchi at NWU led by Professor Sanette Marx.She elucidates that the plant can process dry plant matter, or lignocellulose biomass, in water feed of 150 ℓ/h at a dwelling time of 10 min. The plant is intended to function at 350 C and pressures of 100 bar.
The nearest comparable plant, at the University of Sydney, in Australia, has an utmost capacity of 90 ℓ/h. This plant is intended to process a liquid feed of micro-algae in water at 280 C and pressures of 610 bar.
The local plant will be used for the manufacture of products for research applications and is the first of its kind in the globe to use biomass as feedstock.
The plant has shown the possibility of co-feeding such oils with the crude oil presently used by refineries, to decrease the sulphur content in liquid fuels, thus reducing environmental impact.
In September last year the plant produced its initial batch of bio-char, a form of charcoal created from plant matter, using sweet sorghum bagasse as the feedstock.
Bio-char can be used for various purposes, including cogeneration or cogasification with coal to decrease the sulphur footprint of coal combustion or gasification. Bio-char can also be used as a soil remediation agent in the agricultural industry or as an adsorbent to get rid of heavy metals and organic pollutants from industrial water effluent streams.
The plant at NWU was planned, built and commissioned by Johannesburg-based design and engineering company Mass and Heat Transfer Technology.
The design was based on the work of numerous NWU alumni over a nine-year phase, as well as two PhD, six master's, and nine chemical engineering undergraduate students.