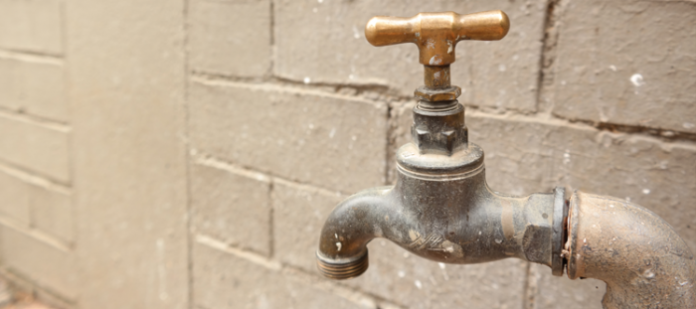 Dry taps in Kenya are expected in the coming days. Water firm Nairobi water and Sewerage company on Sunday announced that disruption of water supply to the capital city Nairobi and its environs will start on April 6 and will run for three days to April 8. During this period the firm will be undergoing a scheduled maintenance.
Also read:World Bank probes controversial water project in Kenya
This comes even as the city continues to grapple with acute water shortage on account of low levels at Ndakaini Dam due to prolonged drought season.
Also read:Survey reveals access to clean water in Kenya declines
In a released statement, the Head of Corporate Affairs Mbaruku Vyakweli said that the interruption will involve shutting down the Mataara-Ngethu raw water pipeline to enable carry out a scheduled maintenance and repair leaks on the same pipeline.
Nairobi Water loses 10.45 % of its water through leakages and in a bid to avoid further wastage; the firm is now targeting to reach a low of 5.59% through repair of leaking pipes. The statement further stated that the maintenance would help improve on the efficiency of services to Nairobi residents.
According to the report, the areas to be affected by the interruption include the entire Nairobi city county, Kiambu town and Mlolongo and Athi River EPZ in Machakos county. The water company has urged its customers to reserve and use water sparingly before and during the period of interruption.
Mr Vyakweli also mentioned that they will also revise the water scheduling timetable in the next two weeks in a bid to supply the commodity effectively.
This is in spite of the rains that the residents have been experiencing, which he says has not been of much help as it gets absorbed by the ground – an indication of how dry it has been. Unless it rains continuously for a long period of time the dam levels will still be low.