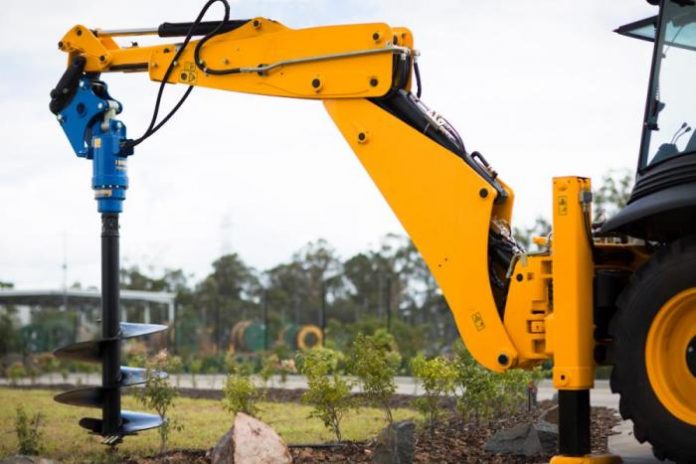 Earth drills are used to drill holes in the ground for activities such as prospecting, well sinking, mining and scientific explorations. According to Koester Robin of Euro drill a manufacturer of drill heads from Germany, the African market has been relatively constant but there is definitely a good potential for a growth.
Proper maintenance of earth drills is not an easy job. Most of the time operators overlook the significance of daily and monthly inspections. Forgoing consistent maintenance leads to trouble onsite with either weakened drilling performance or a full breakdown.
While completely engaged, a fissure should appear between the throttle lever and the handle mount on each side. Fine-tune the lever by bending it, if the lever touches the handle to achieve full engine power.
Maintenance or mayhem. When picking between the two, the choice appears easy— no one would deliberately interrupt their output. Every so often when it comes to appropriately maintaining earth drills, operators overlook the significance of daily and monthly check-ups. Forgoing regular maintenance leads to trouble onsite with either deteriorated drilling performance or a complete breakdown.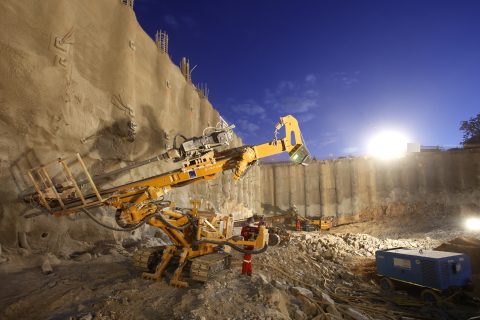 With upkeep in mind, rental centers and contractors should always choose a reliable manufacturer that produces quality equipment with minimal maintenance. After finding the best drill and manufacturer for their needs, operators must comprehend checking drills only once a year doesn't make the cut. Monotonous preventative maintenance and servicing is fundamental to realize the most uptime.
For rental centers, this means they can get equipment rental-ready faster and guarantee the next operator will have a quality product to use. Not only can monotonous upkeep cut expenses, but it can also take away the frustration contractors feel when a machine goes out of service because it wasn't suitably maintained in the first place.
Scheduling service for drills depends on the usage, precisely based on hours. For instance, if an operator uses a drill every day for a week, he or she should service the drill once a month. If the drill gets used two to three times a week, he or she should service every three or four months.
Drill maintenance can be governed by particular parts and features, because movable earth drills can come in varying models, like mechanical or hydraulic drives.
Mechanical maintenance
Two-man drills feature the motor directly on top of the drill. In contrast, some manufacturer's mechanical earth drills have a motor on a carrier attached to the drill handle by a flexible drive shaft. Due to the design, these drills only need one machinist. This is advantageous because it can cut labor costs in half. Mechanical drills are less costly than hydraulic models, and spin faster meaning an operator can drill holes twice as fast, which make mechanical drills popular for fencing applications, sign installation and landscaping.
Nicolas Bénard Area Sales Manager of Massenza Drilling Rigs puts emphasizes on the need  for customers to  work closely with geologists know how the underground is made for to get the right drilling machine. "This will help the customer to budget well for a machine that he can handle and maintain. It's very important to talk well with us, manufacturers, to explain well all the different technical points of our offers and compare different offers and technical proposition. It's a long processes, customer must take time to choose well.
According to Gerarts Ruediger of Bauer Maschinen in Germany, you should follow the recommendations of the manufacturer as written in the manual, both for regular inspections; whether daily, weekly or longer intervals, and the regular replacement of some parts, for example oil. This means you should treat your machine similar to a new car, to avoid major damage that will involve a lot of money to repair.
"Make sure you buy genuine spare parts with the same quality as originally used in the machine. Avoid sources of doubtful spare parts, just because they are very cheap. Please consider that you might not only damage the machine and reduce the performance with the cheap spare parts, but depending on the type of spare part, risk the life of the operator working with the equipment as well," he says.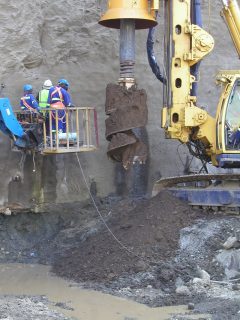 Ms. Raffaella Viola of Comacchio in Italy further adds that, proper management and maintenance of a drilling rig is of paramount importance in order to reduce costly downtime and prevent equipment failure. "The user and maintenance manuals we provide include detailed information about the inspections to be performed on a periodic basis, lubrication plans etc. Maintenance also requires proper training of the drill rig operators," she adds.
According to Mr. Ildar Nizamiev, a Branch Manager of International Business Development of Forward drill a Russia based company that designs and produces underground drill rigs, emerging technology trends such as the technology of horizontal directional drilling (HDD) has an undeniable advantage of minimum damage to both the environment and the machine as well as short terms of drilling works which in return reduces maintenance cost of the machine..
"HDD technology is still not world famous. Different regions due to specific geological, political and many other conditions just cut teeth. However we are expecting a fast spread of advanced HDD technologies during next few years all over the world," said Ildar Nizamiev.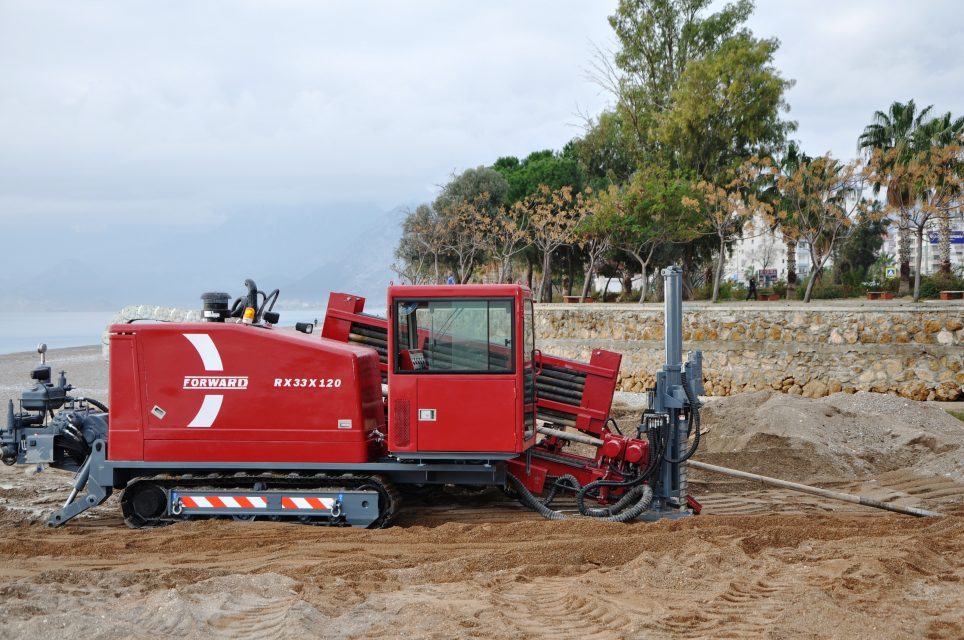 Roxana Grigoriu International sales department of Ciancaleoni sees a future rise in demand for huge machines  more than 70 ton for big project  in reference to the second hand market of piling rigs. She further adds that continuous flight augers (CFA), a method of foundation pile that is increasing day by day is a technology breakthrough for the Africa market as the system can drill and pump the concrete in one shot saving time and maintenance cost.