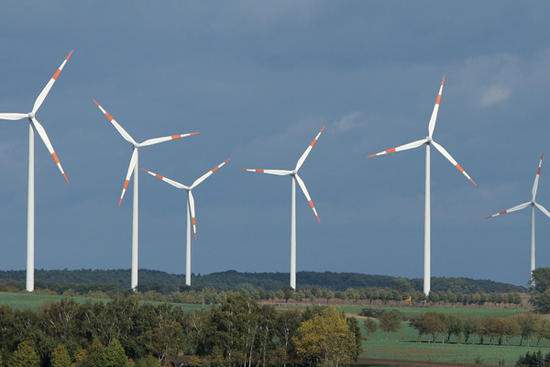 The refusal by power utility firm Eskom to sign power purchase agreements with independent power producers will now be investigated, the South African Wind Energy Association (SAWEA) said on Thursday.
The choice to establish a official probe was made by South African Wind Energy Association's (Nersa) electricity subcommittee and followed a preliminary investigation, which found adequate grounds for further action.
"We have had affirmation from Nersa that an expedited inquiry into whether Eskom is in infringement of its license has now started," Sawea CEO Brenda Martin said in a statement.
Eskom's denial to sign the contracts has been broadly criticized and the impasse was originally expected to be broken in April after President Jacob Zuma confirmed in his State of the Nation address that all outstanding PPAs would be signed.
Nevertheless, the April 11 signing deadline was deferred after Zuma's March 31 Cabinet reshuffle, which saw Mmamoloko Kubayi replace Tina Joemat-Pettersson as Energy Minister. The new Energy Minister asked for the postponement to allow her to consult with stakeholders, including Public Enterprises Minister Lynne Brown and new Finance Minister Malusi Gigaba.
Martin said no timeline had been provided by Nersa for the investigation of the complaint, which had consequently been joined by the South African Renewable Energy Council (Sarec) and a number of individual independent power producers (IPPs). Still, there was an hope that it could be finished within as short a period as two weeks.
She also stressed that Sawea's primary intention was to attain fiscal closure on the outstanding projects, even though any finding of noncompliance by Eskom could result in a fine of 10% of its annual turnover per day, starting on the day of receipt of the notice of contravention.
"It remains our hope that Eskom will abide by the legal framework for power purchase, so that penalties do not need to be imposed on Eskom," Martin said.
Also highlighted was lawful opinion, secured by Sarec in January 2017, stating that Eskom had "no choice, once the Energy Minister has made a determination . . . but to purchase renewable energy from IPPs."
Sawea also confirmed that, in ensuing communications with Nersa, the complaint had been extended to take in consideration of the effect of escalations in budget quotes from Eskom to connect the projects to the grid.