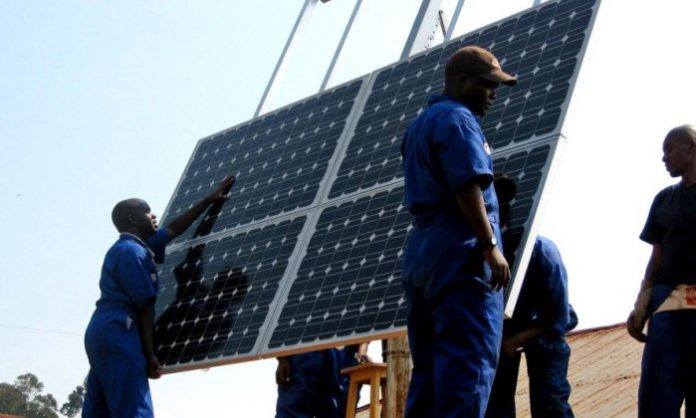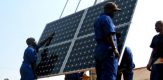 The solar power plant in Ivory Coast will alleviate pressure on the grid. Ivory Coast is planning to build a new solar power plant in the north of the nation in order to relieve pressure on its already overtaxed power grid.
The 25 MegaWatt solar power station will provide additional electricity supply to the strained grid in the West African nation, which usually relies on gas and oil-fired thermal plants to generate energy.
At a cost of $40 million, the power station will be constructed by Korhogo Solaire, a subsidiary of Morocco's Nova Power, and it is likely to be complete by 2018, according to CNBCAfrica.
Access to electricity remains a grave issue on the African continent, with approximately 625 million people still without decent access to power, and in Ivory Coast an estimated 38 percent of the nation does not have any access to a grid that is already overstretched, according to the World Bank.
The power plant, which will be built in Benguébougou, will sell electricity to local utility Compagnie Ivoirienne d'Electricité (CIE), with the energy ministry illuminating that the maximum price at which the facility would deliver power was $0.12/kWh.
Also read:India to invest $2 billion for solar projects in Africa
"The recognition of this plant will advance the balance of the energy mix, which needs an increasingly strong integration of renewable energy," explained government spokesperson Bruno Kone, according to the media.
Solar is a renewable energy choice with great potential in Ivory Coast, as solar energy prospects in the nation can be measured at 2.0-6.0 kWh/m2/day, with an average of six hours of sunshine each day, according to research conducted by the Africa-EU Renewable Energy Cooperation Programme.
The power sector in the nation is under growing pressure, with demand for electricity increasing by around 10 percent per year.
The Ivorian government has set out the goal of installing 150 MegaWatts of generation capacity by 2020, with projects such as this solar plant helping to attain that target, according to the media.
At the moment, the West African nation has an installed capacity of 1.77 GigaWatts, allowing it to export power to neighboring countries such as Burkina Faso, Ghana, Guinea, Liberia, and Sierra Leone.