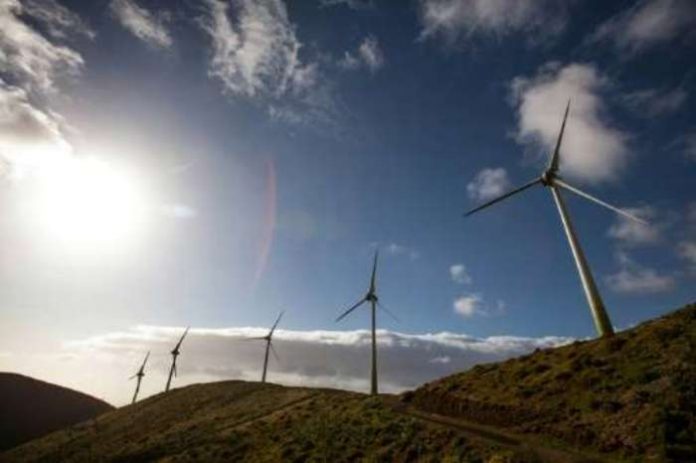 ENGIE and eleQtra, a developer of power and transportation projects in sub-Saharan Africa, signed a Joint Development contract that describes the terms and the schedule for the development and construction of the 50 MW Ada Wind power project in the Greater Accra Region in Ghana.
The project is anticipated to entail an investment of just about US$120mn and to begin operations early 2019. ENGIE will enter as a 40 per cent partner in the project.
The Ada Wind power project is situated in the eastern part of the Greater Accra region. The amalgamation of strong wind resources, accessibility of open land and fine access to transmission infrastructure make this an excellent location. The project was initiated by eleQtra Limited. Preliminary studies have already been finished and display the project's feasibility.
The Ada Wind project will contribute to the Ghanaian Government's objective of generating 10 per cent of its electricity from renewable resources. It is also in line with Ghana's objective to become a power generation focal point in West Africa with the advantage of exporting power to its neighbors in the West African Power Pool.
EleQtra Partner Ebbe Hamilton alleged: "eleQtra is thrilled to have ENGIE joining the development of what we suppose will be the first wind energy project in Ghana. We will now begin the next stage of the development in order to bring the project as soon as possible into operation."
Philippe Miquel, Regional Manager Western & Central Africa for ENGIE alleged: "The Ghanaian Government is looking to reinforce its renewable energy industry and is putting in place a regulatory framework that should cheer the electrification of the nation in an reasonably priced and sustainable manner.
The Ada Wind Project will be instrumental in the diversification of Ghana's energy portfolio. Our joint venture will bring the technical experience, the local knowledge and the financial support necessary to develop, construct and deliver this competitive 50 MW wind project."
The project is expected to require an investment of approximately US$120mn and to start operations early 2019