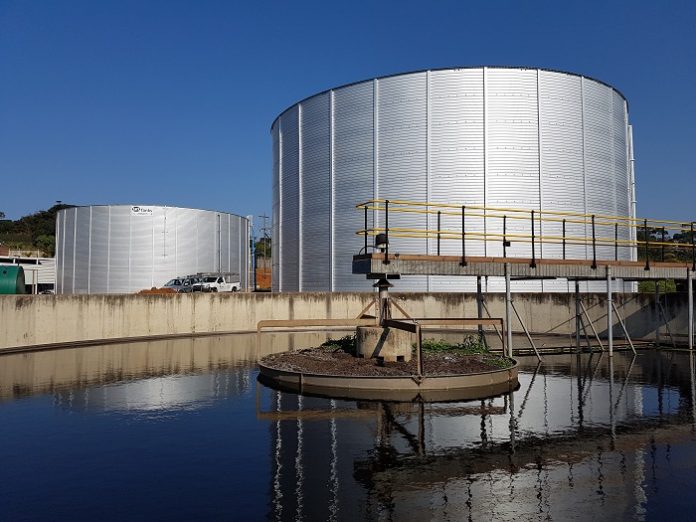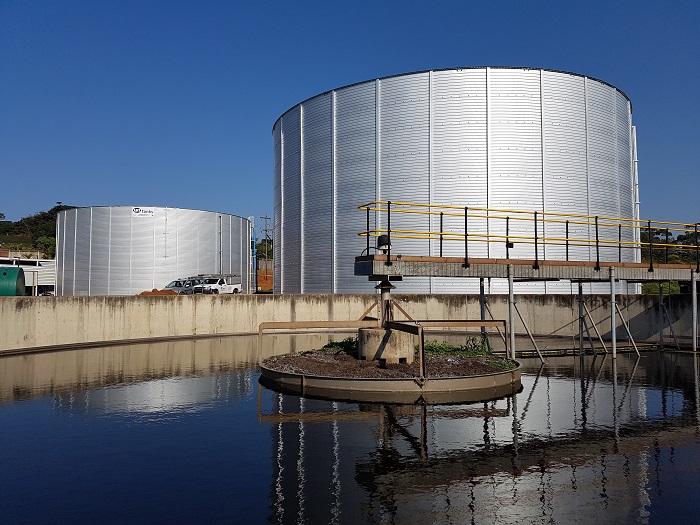 South Africa tank manufacturer SBS Tanks has supplied water treatment tanks to water service provider Sembcorp Siza Water.
Based in Ballito, north of Durban, in KwaZulu-Natal, the treatment facility handles 27.3 Mℓ/d of water and uses high-quality biotechnology to treat the sewage and effluent.
Also read:PMPS to launch new water treatment system in South Africa
Sembcorp Siza Water recycles most of the region's wastewater into drinkable water that achieves "Blue Drop Status", the regulatory tool used by the Department of Water Affairs to monitor Drink Water Quality.
Major upgrade
Following a major upgrade, the facility needed new water reservoirs installed urgently. SBS Tanks was able to provide a temporary one-million litre storage tank within four days. Eight weeks later, the company install one 3.3-million litre water storage tank and one 2-million litre storage tank that would store the recycled and treated potable water. The installed tanks meet global industry standards and the highest international trade quality ratings.
Also read: Nkombo Island in Rwanda gets water treatment plant
According to Fabio Grendele Operations Manager, projects like these make SBS Tanks such a significant player in the water storage industry, not only in sub-Saharan Africa but also across the world.
The company has been accredited with SABS and international accrediting agencies. Additionally, SBS Tanks exports its zincalume panel tanks to the US, Central America, Dubai, the Democratic Republic of Congo, Singapore, among others.
SBS® Water Systems (Pty) Ltd, is a visionary company that pioneered Zincalume® tanks to the South African marketplace in 1998, and is the proud manufacturer of SBS Tanks®. The company will be celebrating its 18th year of unparalleled service excellence as premium liquid storage solution for multiple applications.
Preferred liquid storage solution
SBS Tanks® are the preferred liquid storage solution in the South African Mining, Municipal, Fixed Fire Protection, Water Conservation and Food & Beverage Industries. What sets the company apart from its peers is the ability to go beyond simply supplying a liquid storage solution. It engages on all levels of a project, from brief, design through to completion ensuring not only a world class installation, but positive client experience. The company attributes this proficiency as key to their high level of return business.
The SBS® range of tanks has been engineered, designed and developed from over 18 years practical experience in the water storage industry and continues to improve from strength to strength. SBS® Water Systems (Pty) Ltd is ISO 9001:2008 accredited. The company is also proudly affiliated to various professional bodies and organisations.