Different types of flooring have specific ways of cleaning. The different means of cleaning ensure that the flooring maintains it's luster as well as aesthetic properties.
Tile Floors
Ceramic-tile floors are easily cleaned with nothing but warm water.  However, it is best to sweep or vacuum first to remove any loose soil or grit. Furthermore, s sponge mop is not ideal as it pulls the dirt right into the grout tracks. This, in turn, will make the cleaning harder. Instead, use a micro-fiber mop, which picks up all the dirt the former leaves behind. When using a rag to clean, wipe in a circular motion across the floor.
Also read:Top 5 tips to consider when choosing flooring for your home
Hardwood Floors
This is going to be hard to believe but you should use boiling water and two teabags to clean hardwood floors.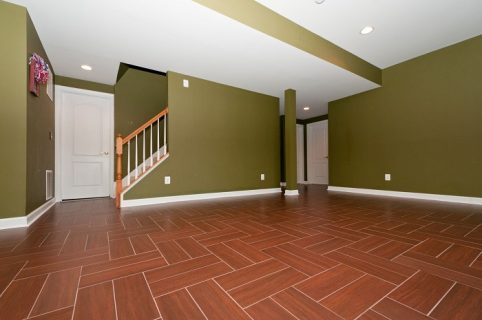 This is because the tannic acid in tea creates a beautiful shine on the floor. It's almost like preparing black tea, only instead of drinking the tea is for cleaning the floor. The tea bags should be removed as soon as it is ready. Pour the tea into a bucket.
Take a soft cloth and wring it out in the tea. The damp cloth should be just that, to enable the floor dry quickly. Yes, people, that shine does not come easy after all! However, rugs can be used to minimize the dirt, although that would take away the aesthetic quality of the flooring.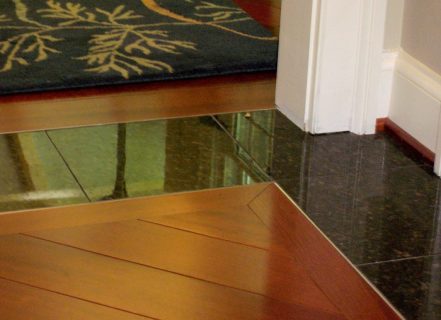 Vinyl Floors
To minimize wearing of the vinyl floor from dust and dirt, be sure to use a good quality door mart or area rug. For cleaning purposes, mix borax in a bucket of warm water and wash the floor.
Another helpful hint is to use a sheet of plywood or paneling any time you need to move furniture across the floor. This method will help prevent graze marks or tears in the vinyl. You also may want to use vinyl coasters under the feet and legs of your furniture to safeguard against permanent indentations.