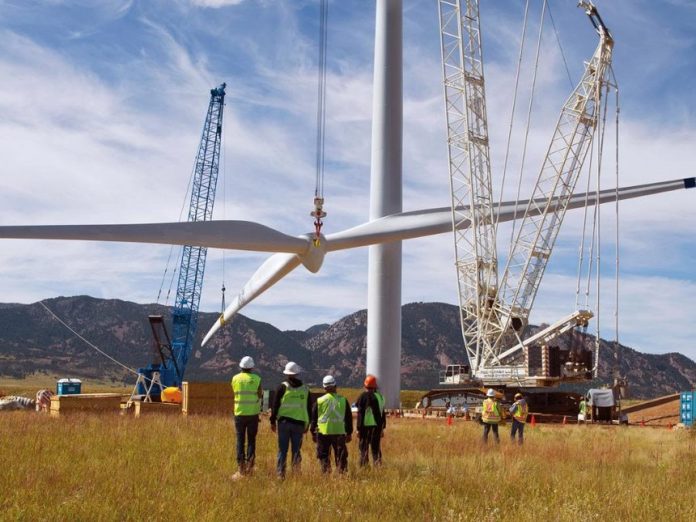 The Developer of Lake Turkana Wind Power project Lake Turkana Wind Power Limited is billing Kenya's Electricity company Kenya Power every month. This is as a result of  failure by the government to distribute their production. This comes despite recent discussions to delay the billing.
The government of Kenya could be getting a Sh700 million monthly burden. "An inter-ministerial committee has since been formed to address the matter," said Ken Tarus  Kenya Power managing director.
Construction Delays
The 310 megawatts wind farm was to supply the first 50 megawatts to the grid in October of 2016. Delays in construction has caused a delay in electricity clearing from the northern town of Marsabit to Suswa substation.
Also read: Kenya's Lake Turkana Wind Power project nears completion
The government  committed to link the mega wind park to the grid by January of 2017. This would allow the owners of the project to earn income from power sales in time to pay bank loans in June. Incase of any delays , the government agreed to pay the owners of the wind project a monthly fee of Sh700 million.
The aim of the fine is to repay investors for the expenses they incur on energy projects when electricity is not supplied to the grid for sale to end users. The transmission line was approved in August 2014
Other investors  include, Industrial Fund for Developing Countries, Norwegian Investment Fund for Developing Countries , Vestas Eastern Africa and Google, KP&P Africa B.V., Industrial Development Corporation of South Africa.
Led by geothermal at nearly half of the energy mix, wind power in Kenya accounts for only one per cent of what the Kenyan economy actually takes in.