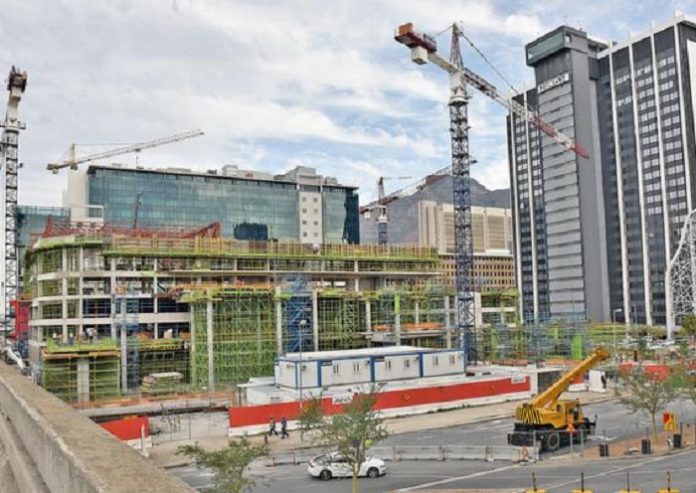 Cape Town is currently experiencing an unprecedented boom in the construction of buildings; this is according to Weekend Argus, a South African news organization. The organization further states that the the rise in the construction of buildings also comes with increase in the prices of real estate developments. Over US$ 1.5bn in real estate development monies are set to be spent in Cape Town over the next three years.
Also Read: Water crisis in Cape Town affects construction sector
"We have seen growth over the past few years which is steady and it shows clear signs of continuing. At least at the same rate if not even stronger between now and 2020," said Rob Kane, chairman of the Centre City Investment Development.
Construction of buildings in Cape Town
He further said that the type of new properties being developed in the city includes apartments, office buildings, retail and the refurbishing of existing buildings.
Property values in the Western Cape Providence where Cape Town is have sky-rocketed over recent years. Both domestic and international buyers have driven prices up to levels never seen before.
Houses in Cape Town on average range from 78.5% and this is more expensive than they were in 2010; according to FNB. Property expert Toni Enderli says the boom is due to families from across the country moving to Western Cape Province. This is majorly because the region has a reputation for good governance under the Democratic Alliance party.
About Cape Town
Cape Town is the second most populous metropolitan area in South Africa. Recently, it has become one of the most popular cities in the world for international tourism. It consistently ranks among the most beautiful and charming cities in the world.
The town is one of the world's most striking cities, often compared to San Francisco because of its climate and waterfront location. Oenophiles love it too because of its proximity to the Cape Winelands, the home of over 300 wineries, a number of whom have won prestigious international awards.