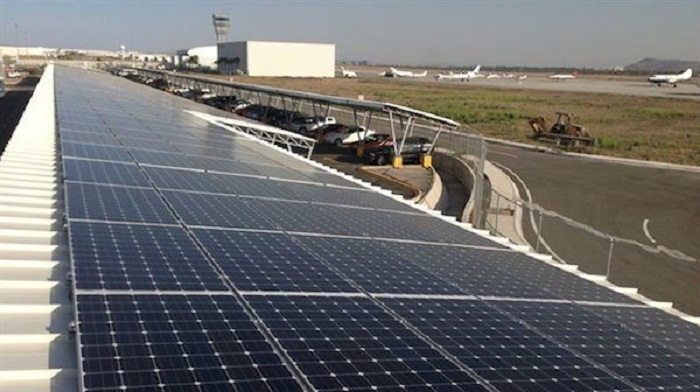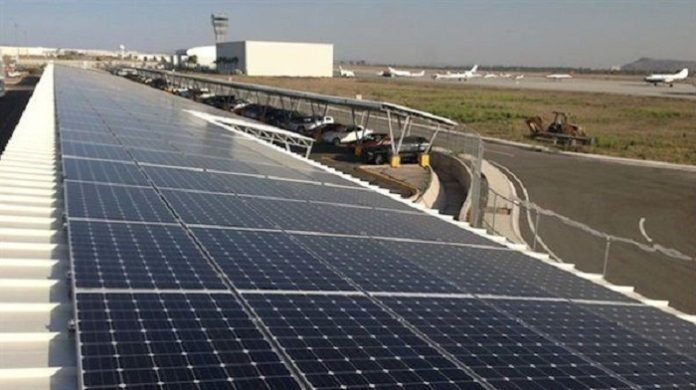 Algeria has begun construction of 1.39 MW rooftop PV system on the roof of Oran's new airport, the Ahmed Ben Bella International Airport.  It will now help cater for about 30% of the power needs of the facility.
Installation of the rooftop PV which will produce 2 million kWh per year will be complete by the end of this year. Furthermore, using  5,362 solar modules installation will cover 15,900 square metres of the roof surface of the airport.
The company said the project is also complying with the environmental requirements of HQE (High Environmental Quality) new buildings. Algeria remains ahead of the curve when it comes to renewable energy potential in Africa and with General Electric saying it aims to ride that momentum.
This airport solar project in Algeria is under renewable energy developer, Soliwind.
Algeria 2030 Renewable plans
It targets to install about 22,000 megawatts of renewable power by 2030. This it says would be about eight times the level of natural gas consumption by today's standards.
In March, the European Union said it was offering $42.7 million in financial assistance to support energy reform in Algeria. It is also a member of the Organization of Petroleum Exporting Countries.
A third of the funds allocated by the EU will support institutional and regulatory frameworks necessary to promote renewable energy. However, this is not the first airport solar project in Africa. In 2016 George Airport in South Africa become the first solar powered airport.
According to management, airport would meet 41% of its energy demand from a brand new 200 square meter solar power plant built on its grounds.
Initially it was 3,000 photovoltaic modules. The expectation is that it  gradually increases capacity to deliver 750Kw power when it reaches full production.
Currently India's Cochin International airport and Galapagos Ecological Airport are the world's entirely solar powered airports.