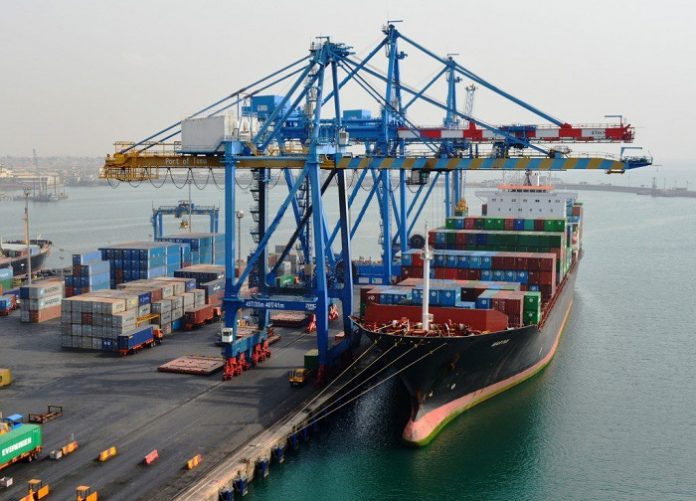 Consar Limited has signed a US$ 20m contract with Meridian Ports Services (MPS) to construct offices and workshop facilities as part of the Tema Port Expansion Project. MPS is the terminal operator expanding the Tema Port.
The Tema port expansion project is a joint hence MPS Chief Executive Officer Mr. Mohamed Samara, and the Managing Director of Consar, Mr Stefano RamellaPezza are in charge of the project execution. The project covers the construction of the following:
Office for the Authorities and all the supporting services.
MPS port management office.
Office & Workshop for the maintenance and repair of equipment.
Customs Examination Platform for inspecting containers' contents.
The Office space will consist of 8,725m2 and the Workshop floor will have 12 Maintenance bays covering an area of 3,250 m2.
Also read: Expansion of Tema port in Ghana begins
The Customs Examination Platform will also undergo elevation. This is to allow the containers to remain on trucks during the customs examination. The platform will be sheltered so to enhance the customs efficiency while inspecting the contents of the containers. Moreover, phase I of the project will involve construction of the 60 trucks bays.
"The building specifications were prepared by MPS while the building designs were prepared by Aurecon. The design focuses on key considerations to cost, time, buildability, durability and functionality. Additionally, the project is also carefully balanced to meet the needs of the port operations without compromising on safety and sustainability," the CEO of MPS said.
According to MPS Port Project Director, Mr Jesper Kjaerulf-Moller, all building structures will undergo construction with a mixture of reinforced concrete on piled foundations and structural steel frame.
Nonetheless, Consar will work closely and robustly with AECOM (The Project Management Consultants) to meet the contractual completion date in February 2019. this is to enable the installation and commissioning of the various components of the Terminal Operating System in good time before the envisaged "Go Live" by the end of June 2019.
About Consar Ltd
The company has a track record of providing excellent services across various sectors of the economy since 1983. Consar is focusing on delivering their part. Also the company is able to employ over 400 skilled Ghanaians in competencies for the construction industry.
About Meridian Ports Services
MPS is the leading Container Terminal Operator in the West African sub-region. It is a public-private partnership between Ghana Ports & Harbours Authority, Meridian Bolloré Africa Logistics and APM Terminals as principal investors and the leading container terminal operators in the world.
However, MPS is currently undertaking the expansion of the Tema Port. The expansion has a design to leverage Ghana's strategic location in the heart of West Africa. This is to make the port a major trading hub and attract more investment.