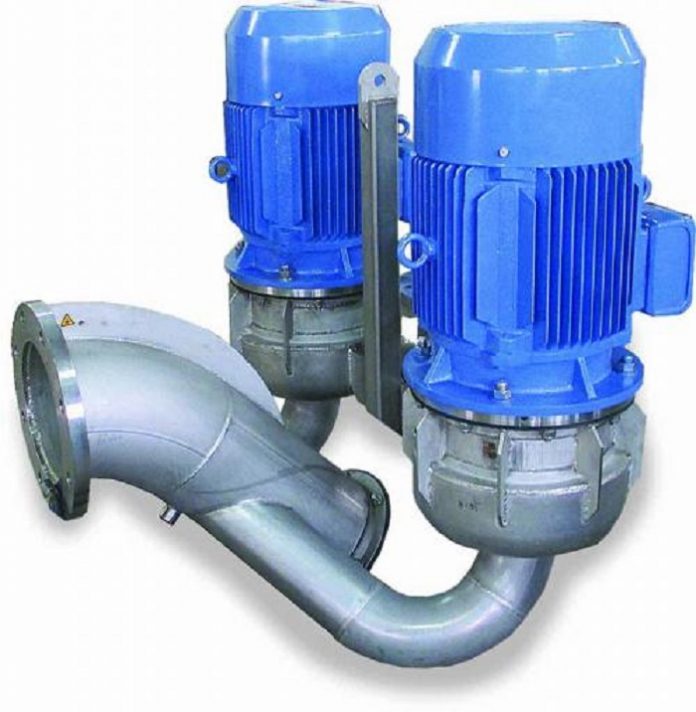 About DIP Systeme® the Direct In-line Pumping:
1500 units operating in different countries and savings every day since 2003
56 models from 20 gpm (or 2m3/h) to 10 000 gpm (or 2000 m3/h) per pump and up to 300 ft head (or 110m)
 up to 200 HP (or 132kW) per pump
In St Jacques, Ivory Coast
In the countries with hot climate we have to face the same problems: the lack of drinking water and too long retention time in sanitation causing problems such as odors and emanation of H2S .
In Ivory Coast, the DIP Systeme technology has been chosen for the rehabilitation of this lift station in St Jacques because it allows the reduction of retention time and the aeration of the effluent while pumping in order to fight against H2S.
The PUIUR (Projet d'Urgence d'Infrastructures Urbaines) did then choose to rehabilitate the St Jacques lift station by replacing 3 submersible electro-pumps groups by only one DIP 151 / 4VV – 55kW (75HP) designed for a flow of 400 m3/h (1761 gpm) at 42 m (138ft) of head for each pump. The DIP System has been installed by the company Águas em Processo, S.A. and is operated by Sodeci.