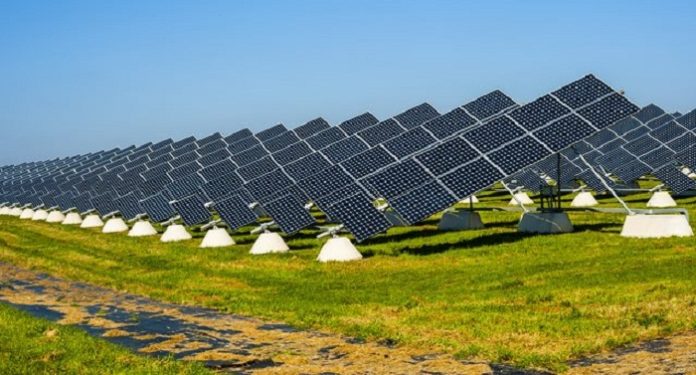 The US $880m Xina concentrated solar power (CSP) plant in Pofadder, South Africa has successfully completed its first month of commercial operation.
Mott MacDonald was lenders' Technical Advisor during the project's financing and construction stages and will now monitor operations in an ongoing role.
Xina solar plant capacity
Awarded during the third round of South Africa's Renewable Energy Independent Power Producer programme (REIPPP), the 100MW plant is expected to generate approximately 400GWh of energy per year.
This will be sufficient to provide electricity to 95,000 homes. On the other hand, the use of CSP will prevent the emission of 348,000 tons of CO2 annually. Xina also features the largest parabolic trough collector used in a commercial CSP project to date.
As lender's technical advisor, Mott MacDonald provided technical, environmental and social due diligence prior to financial close. The consultancy then provided construction monitoring services, helping the project attain practical completion to commence operations.
Also read:Abengoa completes Xina Solar One solar thermal plant in South Africa
According to Alberto Cuellar, Mott MacDonald's Project Manager, this is the first CSP project in South Africa that will benefit from the time of day payment structure. This tariff incentivizes generation during peak demand hours. It will allow the plant to capitalize on the dispatchable energy that CSP technology can offer to the grid.
"We have worked closely with the lenders and project company during the successful delivery of this project. This provides further evidence of our world-class capability in the CSP sector," he said.
"We are currently working on all seven CSP projects awarded under REIPPP to date. Either as lenders' Technical Advisor or owner's Engineer and we are look forward to continuing to support the development of the CSP sector in South Africa," Alberto added.