The firm's story begins in 1910, when a machine repair shop in Helsinki became known as KONE, Finnish for "machine". The machine shop started refurbishing and selling used Strömberg motors under the KONE name from a converted stable. It also imported and installed elevators from Graham Brothers in Sweden.
Over the years, KONE has proven its ability to adapt to the challenges of a changing world. It has grown from a small team of 10 in 1914 to a team of more than 52,000 employees, serving over 60 countries by the end of 2016. It was recently recognized as one of the best employers in the world by Forbes magazine. (Forbes, 2017)
Innovation
Breakthrough technologies such as the KONE Monospace®, KONE EcoDisc®, KONE UltraRope® and KONE High-Rise Laboratories, among others, have earned KONE a reputation as a global innovator.
The KONE Monospace® is the world's first machine-room-less elevator which revolutionized the industry in 1996. The KONE EcoDisc® is at the heart of KONE's elevator solution. It reduces the energy lost as heat, therefore making KONE elevators more energy efficient than before. The KONE UltraRope® is a superlight hoisting rope that enables elevators travel of up to 1 kilometer and provides unrivalled elevator eco-efficiency, reliability and durability. With the age of mega tall buildings, here with us, our technological breakthroughs are shaping the future of high-rise living and making the unthinkable possible.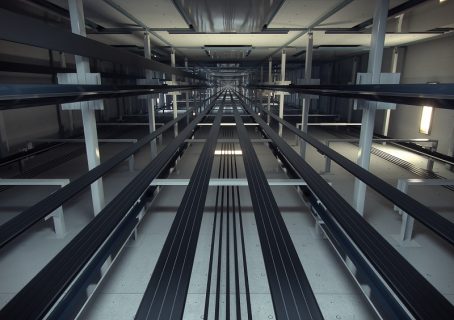 Therefore KONE has built the world's deepest elevator testing facility in Tytyri, South of Finland and its "Asian Twin" Kunshan Test Tower in China. These KONE High-Rise Laboratories are dedicated to pushing machines to extreme limits.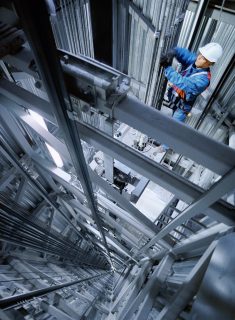 More than a century since it was started, KONE enables the smooth flow of millions of people daily in urban cities around the world.
KONE in East Africa
The story officially started in August 2014 after a successful acquisition of Marryat and Scott (Kenya) and Marryat East Africa (Uganda). Marryat and Scott was at the time the sole distributor of KONE products in East Africa since the late 1980s. KONE has since cemented itself among the top in the elevator and escalator industry in East Africa.
KONE in East Africa manages its operations from Nairobi with an additional office in Mombasa and in Kampala, Uganda. We also have an operational office in Rwanda
Our Products and Services
At KONE, our mission is to improve the flow of urban life. As a global leader in the elevator and escalator industry, KONE provides elevators, escalators and auto-walks as well as innovative solutions for maintenance and modernization, which add value to the life cycle of any building.
Through more effective People Flow®, we make people's journeys safe, convenient and reliable, in taller, smarter buildings. Together with our partners and customers around the world, we help cities to become better places to live in.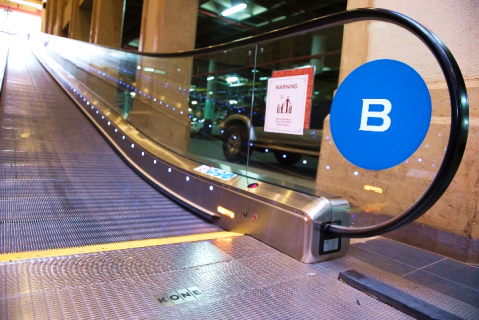 KONE's Vision
Our vision is to deliver the best People Flow® experience. This means we understand that different types of buildings serve different purposes, which has an impact on the flow of people and on the surrounding environment. It also means we provide ease, effectiveness and experiences to our users and customers, over the full life cycle of buildings.
Collaborative innovation and new competencies
New technologies are changing our lives and customers' lives faster than ever. Our people drive our success in this change, which requires us to learn and innovate in new ways.
Customer-centric solutions and services
Customers choose partners who best understand their changing needs and help them succeed. We understand these needs, and offer flexible solutions and services which benefit customers and users in the best way.
Fast and smart execution
Customers want their partners in construction projects and building services to be professional, fast and reliable. They choose partners that continuously improve and focus on what is essential. We will increase speed and work smarter to focus on activities that are valuable to the customer.
True service mindset
Customers value partners who strive to understand and take action to exceed expectations. We can make a difference by serving our customers better than anybody else.
Current Trends
Urbanization
The world's cities are constantly growing. They attract billions of people and by 2050 more than two in every three people on the planet will live in urban areas. Estimates tell us that around 200,000 people move into cities across the globe each and every day, the same as 140 people every minute. It is by understanding urbanization and focusing on improvements for people that we can create better buildings, better cities and a better world.
Technological disruption

Rapid technological advancements in connectivity, mobility, and computing power are changing many aspects of our lives. Technological disruption drives change and means a faster pace of business and new expectations for ways of working. New technology gives us a great opportunity to learn new ways of working and serve our customers in smarter and more exciting ways.
Our Recent Projects
In Kenya KONE has installed elevators, escalators and auto-walks in various iconic sites such as the largest shopping mall in East Africa, The Two Rivers Mall. Here we have installed 29 elevators, 18 escalators and 4 auto-walks and also we have worked with, The Hub Karen, located in the leafy suburbs of Karen, Nairobi.  Here we have installed 7 elevators, 2 escalators and 2 auto-walks.
Globally we are installing elevators and escalators in the tallest building in the world, The Jeddah Tower. It will stand over 1 kilometer tall and it will be using KONE Ultra-Rope technology and have the world's fastest double deck elevators, travelling over 10m/s. We will deliver 57 elevators and 8 escalators.
We have installed elevators in various iconic sites around the world including, The Shard(United Kingdom), The Princess Tower(Dubai), Madison Square Garden(United States of America) and Etihad Towers(Abu Dhabi).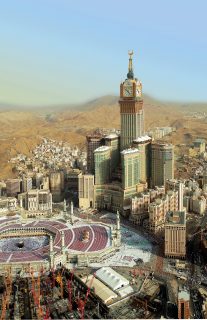 For more information on our products and services, visit KONE.co.ke or KONE.ug.