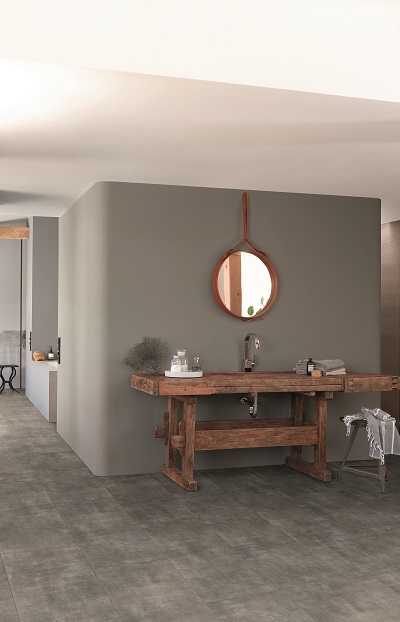 Africa, together with the Middle East Area is a future market with potential for Parador. They have already established the brand Parador in South Africa, Namibia, Egypt, Kenya and Morocco.
There, they collaborate with wholesale partners and customers mainly for projects with residential and commercial use. Potential customers can either contact their responsible Sales Manager, Christian Ebbing, or contact the Parador partner in their country directly. Parador will also be present at the trade fair "Manufacturers meet Africa" in Morocco from 23rd to 24th November 2017.
The most successful products sold in Africa are Laminate Flooring and Engineered Wood Flooring. The customers have a great demand for products of high quality and a broad variety of designs which they can perfectly offer with these assortments. They also recognize a growing interest in resilient floor coverings. They are already a big deal in Europe and Overseas and become more and more popular in Africa as well because of their positive product features. Resilient floor coverings are sturdy, easy to clean, warm and come in a large variety of decors – from wood optic up to concrete-like surfaces.
Parador is widely known for its excellent quality and its high demand on the latest design trends. This is something that the African customers ask for more and more.
About Parador
Parador GmbH has developed into a leading brand of high-quality systems for floor and wall design since its foundation in 1977. The product range includes laminate flooring, parquet, panels and resilient floor coverings produced at the German headquarters in Coesfeld and at the Austrian site in Güssing. Highest demands on technology, materials and surface refinement guarantee the worldwide success.
For outstanding product design, Parador was awarded international prizes, including the red dot design award, the Interior Innovation Award and the German Design Award.
As a traditional woodworking company, Parador is committed to responsible management of natural resources and sets ecological standards for materials, production, packaging and logistics. Parador has been a partner of the "Plant-for-the Planet" Foundation, which is active worldwide for afforestation and climate protection.
Similar Posts: