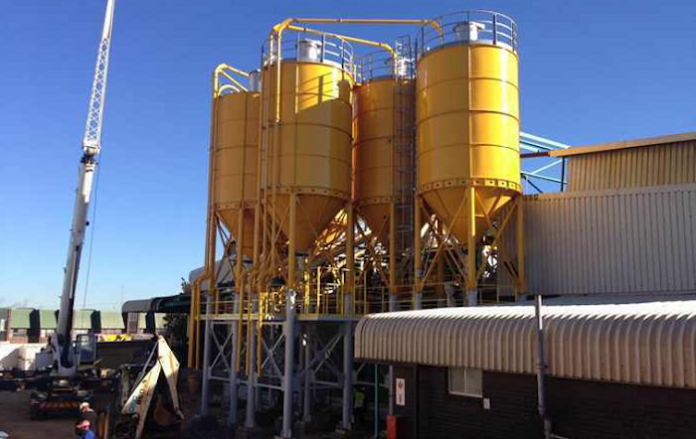 Sika is setting up production in Tanzania and has officially opened its first concrete admixtures factory. Sika is the first company to manufacture these products locally.
Plans are already being made to add a mortar products manufacturing line. The company's aim in establishing a local supply chain in the East African state, which has a population of 50 million, is to benefit from planned investments in infrastructure.
Also Read: Sika launches new manufacturing plant in Ethiopia
"By establishing a new concrete admixtures and mortar production plant in the metropolis of Dar es Salaam, we are gaining an early foothold as a local producer in this growth market. In Tanzania, as in other African countries, major infrastructure projects are either in progress or at the planning stage, and we intend to supply our products to these projects. With currently 19 national subsidiaries and 17 factories we have established a comprehensive presence in Africa," says Paul Schuler, Regional Manager EMEA and designated CEO
Establishing infrastructure
The growth in construction in Tanzania is being driven by extensive investments in energy supplies and logistics infrastructure such as port installations and railways. Plans include the building of a 2,200 kilometer rail network and total investments of just under CHF 8 billion. Forecasts indicate that the Tanzanian construction sector is set to grow by just under 7% in 2017 and by 8% a year in the period up to 2025.
About Sika AG
Sika is a world leader in the development, manufacture and marketing of a complete range of acoustic adhesives, sealants and flooring for the shipbuilding industry. Recognized as experts by the world of yachting, Shipyards and boat owners call on Sika or Sikaflex® when they are looking for an efficient product for the construction,repair or maintenance of their boats.
In the early 1980's Sika discovered the teak caulking application as a potential market. By then, the application was executed with a two component polysulfide material.  The product and application showed issues during the mixing procedure as air was included by applying the product and whereby later bubbles became visible.  The one-component Sikaflex®, elastic polyurethane, made the process easier, faster and cleaner. Nowadays, Sikaflex® is the global reference for teak deck caulking.