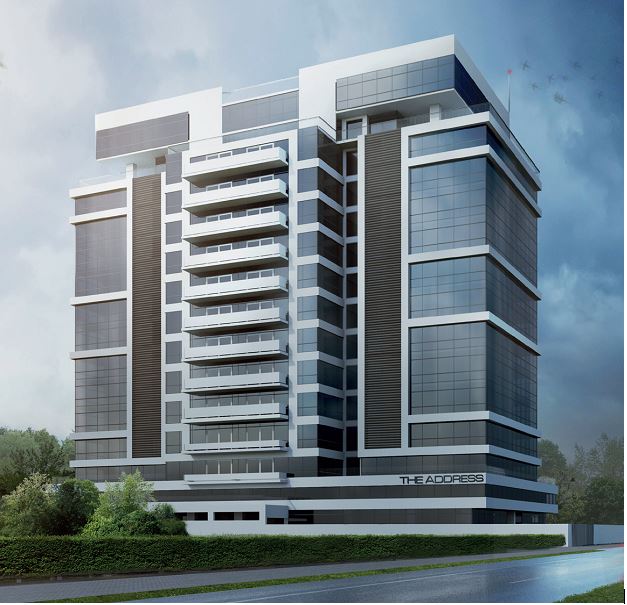 The Hayer One Group's business philosophy is a simple one. "We believe the quickest way to succeed is to help others succeed. We develop, build and insure property. But more than property developers, we are human developers because we enhance people's lives," explains Bharat Rao, Commercial Director.
Their goal for THE ADDRESS has been to create perfect spaces for a modern business. Bringing that goal to life has meant finding an outstanding location, assembling the ideal team, and striving for perfection in all aspects of the building's design and execution.
Creating that space meant designing not just for the present but also for the future. From functional and aesthetic building design, to advanced sustainability features and robust service features – every element of THE ADDRESS has been designed to make each day more inspired and productive. THE ADDRESS is the perfect environment for building a successful business, because we believe that tomorrow's success must be designed today.
THE ADDRESS is designed and executed by a very strong team of architects, engineers and contractors who have proven their skillful workmanship through many years of experiences. Thanks to its ideal location, outstanding design, spectacular views, flexible floor-plates, THE ADDRESS will be Kenya's most desirable office address for decades to come.
LET'S TAKE A VIRTUAL WALK INTO 'THE ADDRESS'.
The Address' a high rise office complex is built on a plot that touches the 'Waiyaki Way on one side and Muthangari on the other end. It's a structure designed with a vision in mind to redefine convenience coupled with style and luxury.
The drive way access to this office complex is from the Muthangari end; with a pedestrian access on to the Waiyaki Way end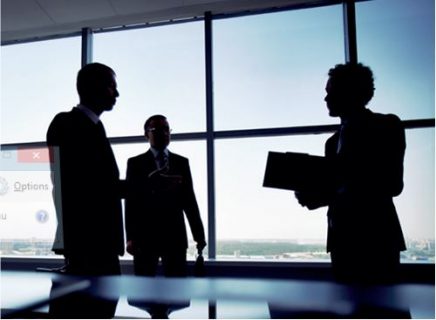 It offers multi levels of parking to accommodate the allocated 24 parking slots per floor plus additional visitor parking comfortably. The driveway ramp width has adequate clear area that ensures a smooth flow on the movement of vehicles simultaneously in opposite directions.
Hyundai High Speed Elevators ensure a smooth movement. Of these 1 lift is a dedicated VIP lift offering 'networking opportunities. An 'elevator pitch' about oneself is all that it takes whilst rubbing shoulders with the CEOs and Business Leaders.
The provision of a 100% back up power available in the building ensures uninterrupted business flow. Sufficient water supply is available with underground and overhead tanks. Besides; boreholes are also available for constant water supply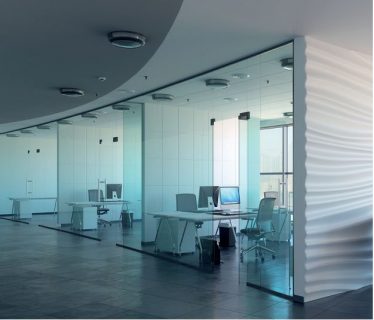 A sophisticated security arrangement with close circuit cameras for common areas and the parking zones will be manned and managed by experts in security and systems. Fire detection and alarm systems, automatic sprinkler network systems together with portable fire extinguishers are in place. For a structure of this size; safety standards recommend two staircases; however, 'The Address' offers an additional stair way.
If one needs to grab a coffee or have a quick business meeting; or just simply take a refreshing break; one doesn't have to leave the building; a visit to the open air Cafe on the mezzanine floor is a few floors lower. Each floor offers a pantry and kitchen facilities shared comfortably between the offices per wing. In additional to the conventional restrooms; there exists Friendly Washrooms for the 'differently abled' on each floor.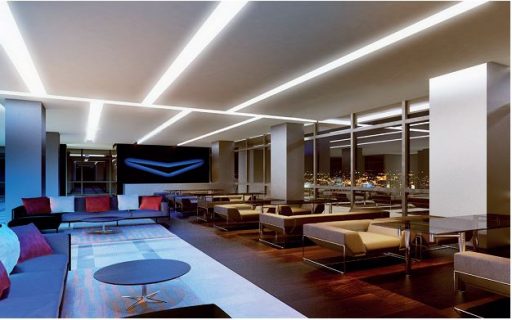 Given its premium location facing Waiyaki Way; it has a provision for a double level showroom space to show case premium automobiles or electronics or a Banking Hall arrangement. Each floor's vast expanse offers an option to acquire an entire floor or offices formatted into smaller units; 6 in number per floor. Equally popular are the office areas facing either the busy high street along the Waiyaki Way or the greener Lavington side that offers the sights of the Nairobi Skyline yonder amidst the leafy surrounding.The Architectural style supported by the structural construction is so designed that each office has only two columns that are stand-alone at 8 meters. This in effect offers optimum space within the office areas. Away from conventional glass façade; 'The Address' is cladded with a single piece 10mm Belgian laminate glass from 'floor to ceiling' ensures wide angled views. This specialized glass allows the passage of optimal natural sunlight without the heat and the sound. The structural design with the cantilever of the slab overhang ensures no column interferes with the external view and hence when you are seated at the 'corner Office'; it virtually is a corner office with a spectacular unobstructed view; for sure an envy of many.
The Terrace Lounge has attracted several Restaurateurs to lease out a 'Boutique Restaurant' 14th floor of the building that offers views of the Nairobi Skyline. • Offices at the Pent-Offices levels are available for rentals. Needless to mention the 'Pent-offices' offer facilities second to none – the world over.
 The existing clientele at 'The Address' boasts of an exquisite profile of Consultants; Professionals and top notch businesses. If you are looking for perfect space with modern business plan? Look no further. The ADDRESS designed and executed by this team of commendable professionals from architects to engineers to contractors offers the perfect space with functionalism and aesthetics with your current and future need in mind. So when you say you are based at 'The Address'; it's not a physical location … but 'a statement'!