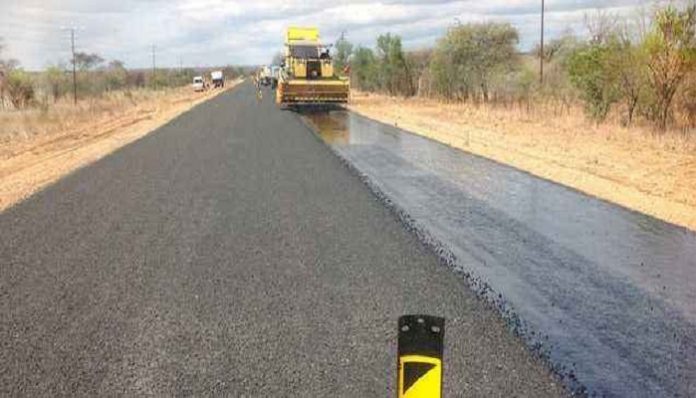 The Harare-Beitbridge Highway surveying is done and dusted to pave way for the multi-million dollar project. The project has been awarded to an Austrian construction giant, Geiger International. The contractor has been engaged by the Government for the Harare-Beitbridge Highway project.
Geiger International has since started shipping machinery and equipment into the country ahead of the anticipated start of the project. The company will set its base in Masvingo.
According to the Transport and Infrastructure Development Minister Dr. Joram Gumbo, the government has since secured all the funds required for the project.
Also read: Makuti-Chirundu road survey in Zimbabwe almost complete
He said the project had been delayed by the registration processes of a company that was supposed to inject funds into Geiger International. "The project is now going on smoothly because we have signed some important agreements with the contractor," said Dr. Gumbo.
"We had to address some modalities with the State Procurement Board and that has since been done. The financier of the project could not register their company with Geiger International to be able to send money into the country, but that has been addressed," he added.
Dr Gumbo clarified that the Ministry of Finance and Economic Development had its own problems, which also contributed to the delay, but that had since been sorted out. "As I am speaking, the company has moved all the money for Beitbridge-Harare dualisation project into the country and I can safely say the money is secure," he said.
"The company engineers have done the surveys of the road and where they will put their machinery. The company's base will be in Masvingo."
The project is estimated to cost US $1.7bn and not the US $2bn earlier reported in the media. "The Beitbridge-Harare Highway dualization will cost US $998m, which has come in the form of a loan payable for a period of 20 years through tollgates money," said Dr. Gumbo.
The Harare ring road will cost US $300m and will be done by a Chinese company, while the Harare-Chirundu Road will cost US $665m. Dr Gumbo said the amount did not include US $8m secured from Japan for the project.